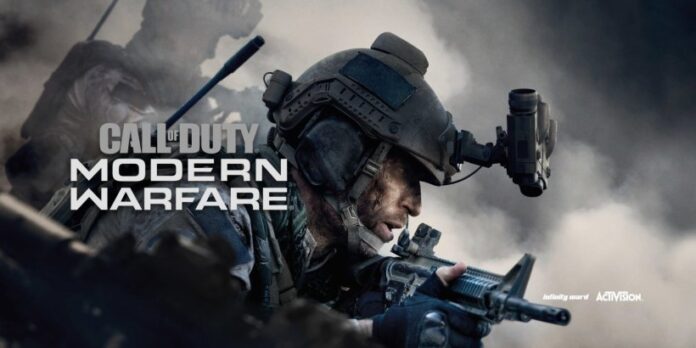 Det er i denne weekend at der er åben Call of Duty Modern Warfare beta. CoD MW kommer også til PC endda med crossplay til konsoller hvis du spiller med kontroller. Så her er 10 ting som er værd a vide.
Call of Duty: Modern Warfare features a fully optimized PC version with expansive customization options that PC players want. The game will be available exclusively on Battle.net, Blizzard Entertainment's online gaming platform, which means you can stay connected to and play with your Battle.net friends. And with the introduction of crossplay, PC players can also connect and play with players across all platforms.
 
The PC-specific version of Modern Warfare features an uncapped framerate, allowing the game to use all of your machine's raw power to output as many frames as possible. Arguably the main reason to play on PC players will be able to utilize their high refresh monitors in fast-paced multiplayer action.  
 
Modern Warfare comes with wide screen and multiple monitor support that allows players to play the game on more than the standard 16:9 resolution. Modern Warfare has been created so that you could play on 3 x 16:9 monitors without any distortion on screen, giving you a fully immersive experience.  
 
To ensure the entire experience is maximized on PC, Modern Warfare features an adjustable Field of View (FOV) that allows the player to view a wider horizontal angle. We know that FOV is an important customization option for PC players specifically – having a wider FOV supports using a wide or multiple monitor set up and leads to an overall more comfortable gameplay experience.  
 
By working together with our Official PC Partner, NVIDIA, Modern Warfare on PC will include DirectX Raytracing (DXR) powered by NVIDIA GeForce RTX at launch (not implemented in the Beta). DXR enables real-time raytracing, which is the advanced graphics technique used to give movies their ultra-realistic visual effects.
 
The game also utilizes Dolby Atmos sound technology, which provides a three-dimensional sound space around you. This helps create a more immersive and realistic experience by enhancing your sense of where sounds in the environment are coming from.
 
We know that PC players have a variety of different rigs and we want to offer you the optimal settings whether you're aiming for performance or quality. We've added a series of new settings available in the graphics menu to give players more control over their game's performance. Players can adjust settings down to maximize their framerate or crank up the quality for a stunning visual experience. 
 
The game also features fully customizable key mapping. This includes improved options to fully customize gameplay for keyboard and mouse including gameplay/keybind options, simplified key bindings and advanced mouse options. There are also improved accessibility options based on user preference – for example letting you customize the hold experience to a single press.
 
The Modern WarfareBeta will feature a test of our new, large player-count mode, Ground War. In the beta, Ground War will feature 2 teams of 32, but will support up to 100 players at launch. Ground War is scheduled to be available in the beta later during the weekend – make sure to check in regularly not to miss it!
 
Modern Warfare on PC has been optimized for DirectX 12 in order to maximize performance and graphical fidelity across the widest set of hardware possible. With the recent changes in Windows, players will be able to run DirectX 12 on Windows 7 and 10 with the enhanced visuals and performance unlocked by DirectX 12.