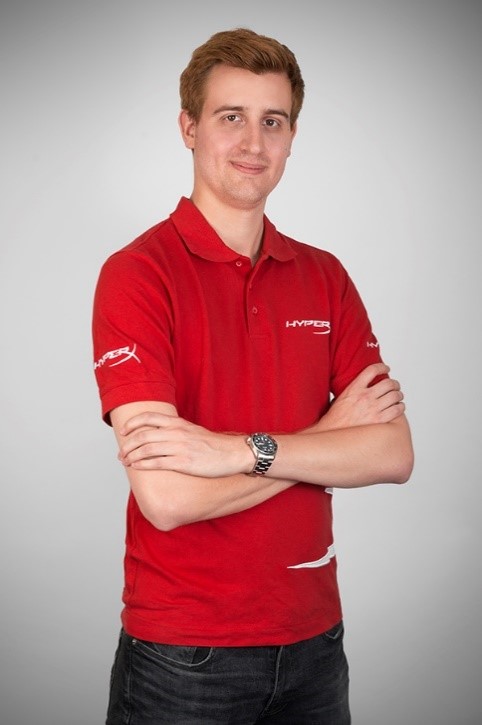 Det virker som om at alt i den nye generation der kommer i efteråret handler om grafik. Men er det alene det som giver den bedste oplevelse? Vincent Lutz fra HyperX har et perspektiv nedenfor:
Console and video game fans all over the world are currently excited about the revelations around the new console generation. Whether PlayStation 5 or Xbox Series X – everyone is curious about the technical features of the new consoles. But one thing is already certain: The two consoles will graphically display features that we have only seen on PCs so far. Also in terms of speed and performance, the new generation of console gaming is taking gaming to a whole new level.
Without a doubt, graphics and performance are crucial for a positive gaming experience for the vast majority of gamers. But what has unfortunately receded into the background in the current hype surrounding the new generation of consoles are the soundtracks of the games – and wrongly so, because without the sound experiences, many of our favourite games would simply not be the same.
Many games can claim to have imprinted themselves on the musical consciousness. The hypnotic melodies of Tetris, the MIDI sounds of F-Zero or Street Fighter II on the SNES, up to modern musical masterpieces like The Last of Us, Skyrim, Shadow of the Colossus or Red Dead Redemption are all classics that every gamer has in his ears. Game soundtrack titles are now even finding their way into relaxation or learning playlists. Of course every gamer has his own favourite like Arekkz:
"The music in Zelda: Ocarina of time has always been so memorable, and as someone that doesn't listen to a vast amount of music, the songs have always stuck in my mind. I can still to this day remember most of the Ocarina songs and specifically Gerudo Valley is my favourite song. When I was younger and used to play the game, I'd often just go and sit in Gerudo Valley to listen to the tune before going off to do the next objective." – Arekkz
The boundaries between pure game soundtracks and regularly consumed music are becoming increasingly blurred. Just think of the radio stations of GTA or the soundtracks of the FIFA series, which already in 1997 helped a certain band called Blur and their "Song 2" to become more popular. Especially now that many people are working or learning in the home office, game soundtracks are becoming more and more popular even among non-gamers. This is because gaming soundtracks are now also finding their way into relaxation or learning playlists, and not without reason: studies have shown that certain music increases efficiency when learning and working. So even if they're not strolling through the Imperial City in Cyrodiil at night, gamers and non-gamers alike enjoy the soothing and enchanting sounds of Elder Scrolls IV: Oblivion.
But performances of classical game compositions also find tens of thousands of spectators. In summer, for example, a concert should have been held in the Veltins-Arena on Schalke. The London Symphonic Orchestra has already released three albums with music from video games.
But many gamers are not even aware of how big the share of music and sound effects is in the gaming experience. They invest a lot of money in PC hardware or in an OLED TV, but then neglect the sound output and settle for PC boxes or the mostly tinny sound of their TV.
"There are many great-sounding headsets that have been developed specifically for gamers. Especially in games like CS:GO or Tom Clancy's Rainbow Six Victories it is very important to be able to locate the opponent by sound at an early stage", comments Vincent Lutz, Influencer & Content Marketing Manager EMEA at HyperX. "These headsets offer tailor-made solutions, for example individual coordination of game sound and game chat. Even audiophile gamers who want to use their headphones for music enjoyment away from the gaming world will get their money's worth with models that use high-end hi-fi technology such as planar magnetic drivers. The new generation of consoles should be an occasion for the community to remember how enriching an optimal sound experience can be when playing games. An upgrade in this area is definitely worthwhile!".