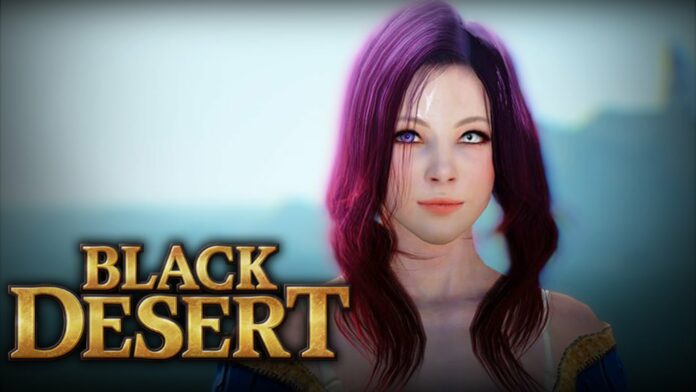 Hvis du spiller Black Desert Online og har oplevet lidt problemer med det, så er der håb forude, for spillet har netop modtaget en større patch.
I kan se den fulde opdaterings liste her:
Class Changes:
Maehwa: While casting Chaos: Red Moon, you will now take less damage from back attacks.
Item Changes:
The following items have had their Tooltips changed:
Basteer Longsword
Basteer Longbow
Basteer Amulet
Basteer Axe
Basteer Shortsword
Basteer Blade
Basteer Staff
Horse Shoes may now be branded.
Cash Shop:
New Pet – Parrot has been added
Mechanic Changes:
Added function that allows to select pet's appearance in Pet exchange window.
Gender will now be shown before naming a horse.
Rewards for achievement system has been improved, this is not retroactive.
Before/After:
Lv 30 – 500,000 -> 1,000,000 Silver
Lv 40 – 500,000 -> 3,000,000 Silver
Lv 45 – 1,000,000 -> 5,000,000 Silver
Lv 50 – 1,000,000 -> 7,000,000 Silver
Monster Changes:
The number of Kamels in Hasrah Dungeon has been increased.
The number of Drunk Treasure Hunter in Kuit Islands has been decreased dramatically.
The cool down for the Weekly Boss Muskahns jump attack has been decreased.
Frozen monster can now take damage.
The quest boss Biraghi will now use fewer jump attacks.
Added Alert animation for monsters in Kuit Islands and Helm Tribe Dungeon.
Deck Combatant's level has been changed from 54 to 53.
The number of Helm Predatory in Helm Tribe's dungeon has been increased.
Black Harpy Elite's level has been changed from 36 to 35.
The Damage for monsters in Biraghi Den has been decreased.
The Damage for Red Orc Wizard has been decreased.
Red Orc Elite's level has been changed from 33 to 32
World & Field Boss will spawn faster than before.
Increased the number of Weasel, Fox and Wolf in Eastern of Olvia.
Dastard Bheg will no longer continuously react to Matchlock attacks.
Interface Changes:
Updated the Worker Window
When talking with NPC, button size will be changed according to the number of characters.
Color Blind Mode is added to game settings for Ally and Enemy character identification.
(Followings will be changed when it is set)
Monsters in Minimap
New notice text for black spirit
Day/Night notice text
Effect change in the right bottom corner for black spirit
Verification code for auction house
Color for HP & MP bar on top of character's head
Mount HP & MP
Resolved Issues:
Fixed the issue where players would get stuck in a rock when they used the Escape function on Kuit Island.
Fixed the issue where mouse cursor wasn't activated when closing the character sheet.
Fixed the issue where players could not receive Daily Quests due to time difference.
Fixed the issue where the color in mini map displayed abnormally when hitting monsters.
Fixed the issue where mount HP & MP bar displayed abnormal colors when logging between characters that did and did not have a horse.
Fixed the issue where monster's aggro range was too short in Kuit Island.
Basic stats for Musa & Maehwa increased, both AP and DP for Ranged, Magic, and Melee.
Monster AI Lag has been reduced.
Improvements have been made to the EU Servers to reduce latency issues, next we will be the NA Servers. Once these issues are resolved we plan to host an EXP Event, more information will be announced after all upgrades are complete. (EXP event will apply to both, EU and NA servers.
De har i samme omgang et XP Event med en masse XP bonus, så det er nemmere at level op, så nu er der god grund til at spille det.