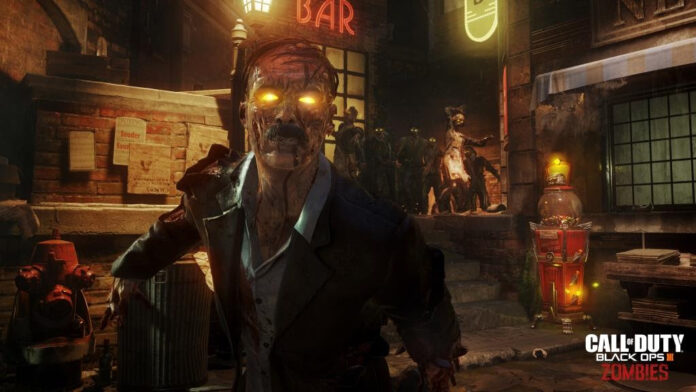 Det er Treyarch der står for årets Call of Duty udgivelse og deres signatur til serien er zombier. Så intet er mere naturligt end et partnerskab mellem Activision og FOX som står bag The Walking Dead. Vi håber det også når til Danmark måske endda som Powers der kom til PlayStation. Du kan læse pressemeddelelsen nedenfor:
FOX International Channels and Activision are pleased to announce the first pan-European partnership between Activision's Call of Duty®: Black Ops III coming worldwide in November, and the Emmy award-winning drama The Walking Dead premiering globally this October. This partnership brings together two brands known for their ground-breaking creativity, which continue to reinvent themselves with engaging entertainment for their fans. Both the Call of Duty® franchise and The Walking Dead television series have provoked a passionate fan base worldwide for their stunning visual effects, engaging alternative realities and thrilling narratives.
Developed by award-winning studio Treyarch, the sequel to the most played series in Call of Duty history, with more than 100 million registered players having played Call of Duty: Black Ops and Call of Duty: Black Ops II combined, Call of Duty: Black Ops III will launch on Friday, November 6th 2015 globally.
Call of Duty: Black Ops III also includes Shadows of Evil, the all-new cooperative Zombies experience that delivers an incredibly rich, deep narrative, and an action-packed co-op survival experience.
Featuring an all-star cast of characters that includes Jeff Goldblum, Heather Graham, Neal McDonough, Ron Perlman and Robert Picardo, the 1940's film noir-inspired Shadows of Evil continues to push the boundaries of what Zombies fans expect.
The Walking Dead is the record-breaking ratings adaptation of the comic book series written by Robert Kirkman. Set in a post-apocalyptic world overrun by zombies, it continues to reign as television's best loved drama for adults. This partnership offers both Call of Duty and The Walking Dead a large scale opportunity to reach both of their target male 18-34 demographics.
The partnership will leverage the global fan frenzy that surrounds both blockbuster entertainment franchises to offer lucky winners a once-in-a-lifetime opportunity to attend the largest television premiere event in history, with over 20,000 Walking Dead fans at New York City's famed Madison Square Garden on Friday 9th October 2015. FOX Media will create additional custom content in Europe using talent from the series and the Call of Duty: Black Ops III logo across all The Walking Dead Season 6 marketing communications.
The partnership activity will be visible as part of all premiere and repeat episodes of The Walking Dead Series 6 Part A which will air in the UK, Germany, Netherlands, Finland, Spain and Italy. FOX's in-house creative team, FOXlab, will produce and localize all partnership assets ensuring a strong brand alignment between these two entertainment juggernauts.