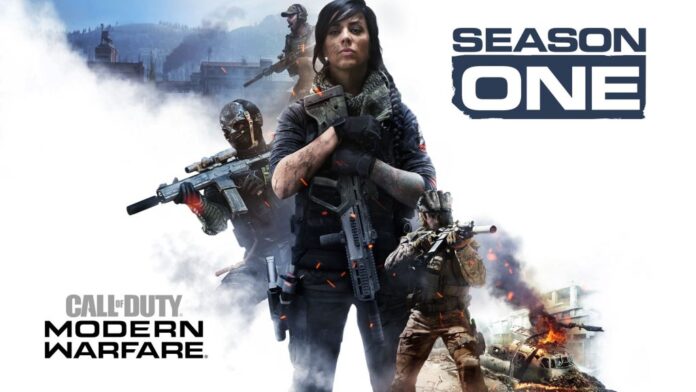 Call of Duty Season 1 er nu mulig at downloade fra Xbox Store, hvis ikke dette er sket automatisk. Det er knap 19Gb man skal have hevet ned, så man skal væbne sig med tålmodighed, medmindre man har en temmelig stor forbindelse.
Hertil skal det dog siges at man får lidt nye baner, våben, battle pass og meget mere.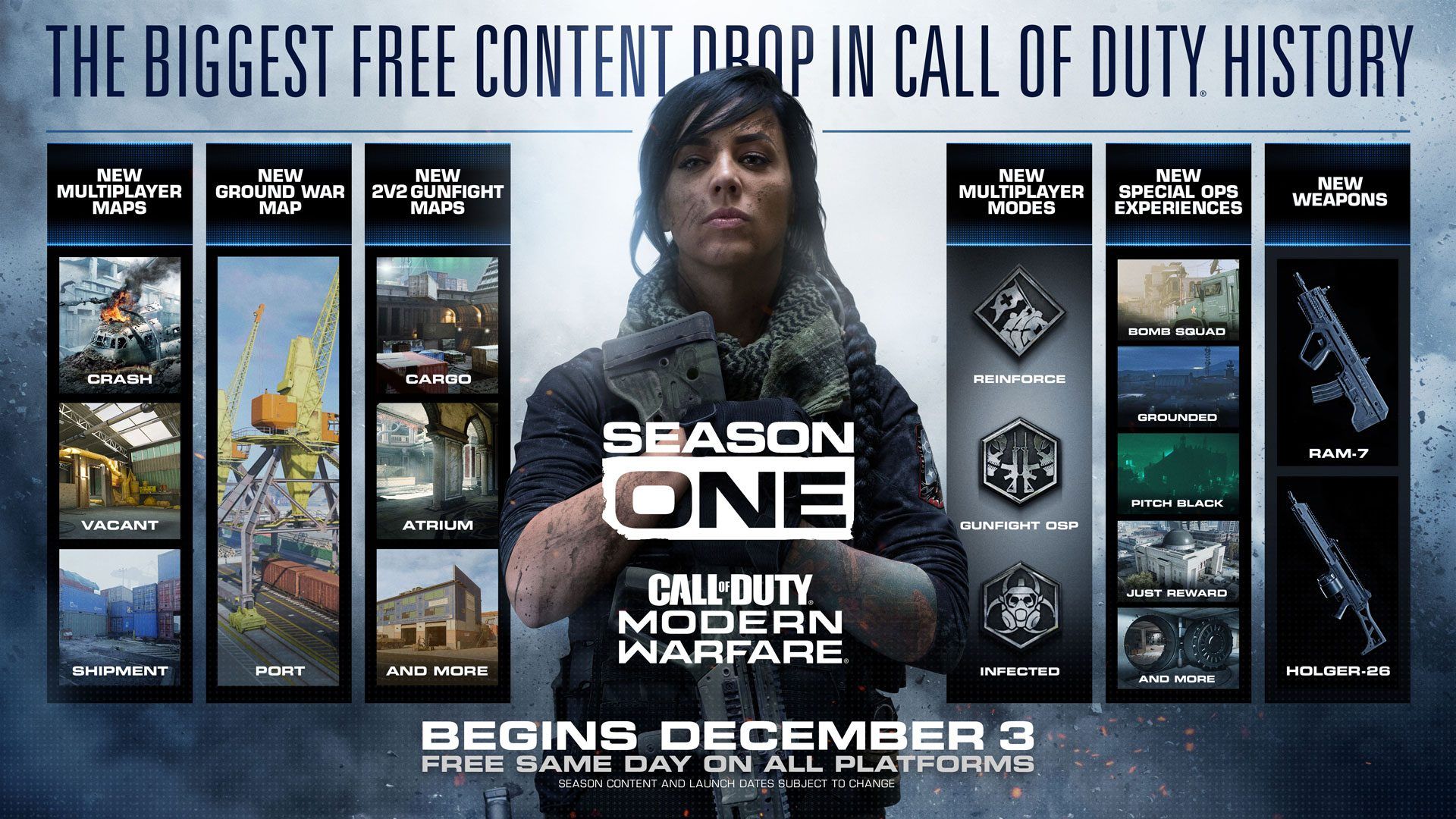 Hele Season 1 pakken blev tilgængelig d. 3 December og er den største gratis DLC i Call of Duty's historie. Selvom de dog havde nævnt at man ikke skulle købe sig til map packs i denne udgave, af Call of Duty. Så tilbyder Battle Pass alligevel micro transactions til at kunne betale sig fra nye våben og skins. Man kan også spille sig til disse, men det kræver at man bruger en del timer på spillet.
Med udgivelsen af Season 1 så er der også nogle bugs som man kommer til livs, våben tuning, killstreaks osv. Så det er ikke kun visuelt men også en opdatering af de fejl som der er blevet registreret.
Vi har samlet listen over hvad der er med i Season 1 pakken:
New multiplayer map: Crash – a remake of the iconic CoD 4: Modern Warfare map featuring a new area added.
Two new Gunfight maps: Atrium and Cargo
New Ground War map: Port (gameplay available HERE)
Two new weapons: RAM-7 assault rifle and Holger-26 LMG (more details)
New multiplayer mode: Reinforce – a hybrid mode between Domination, Search & Destroy, and Search & Rescue, capture points to revive fallen teammates and take all points to win the round.
Two Classic Special Ops Experiences:

Pitch Black: Infil into Barkov's vacant estate to recover and transmit all on-site intel to your tactical rover.
Grounded: Engage and eliminate Al Qatala militants who have seized Barkov's former airbase to steal weaponry and air assets.

New Special Ops Experience: Operation Strongbox – use the crypto keys you've stolen to assault the bank, break into the vault, and put The Banker out of business.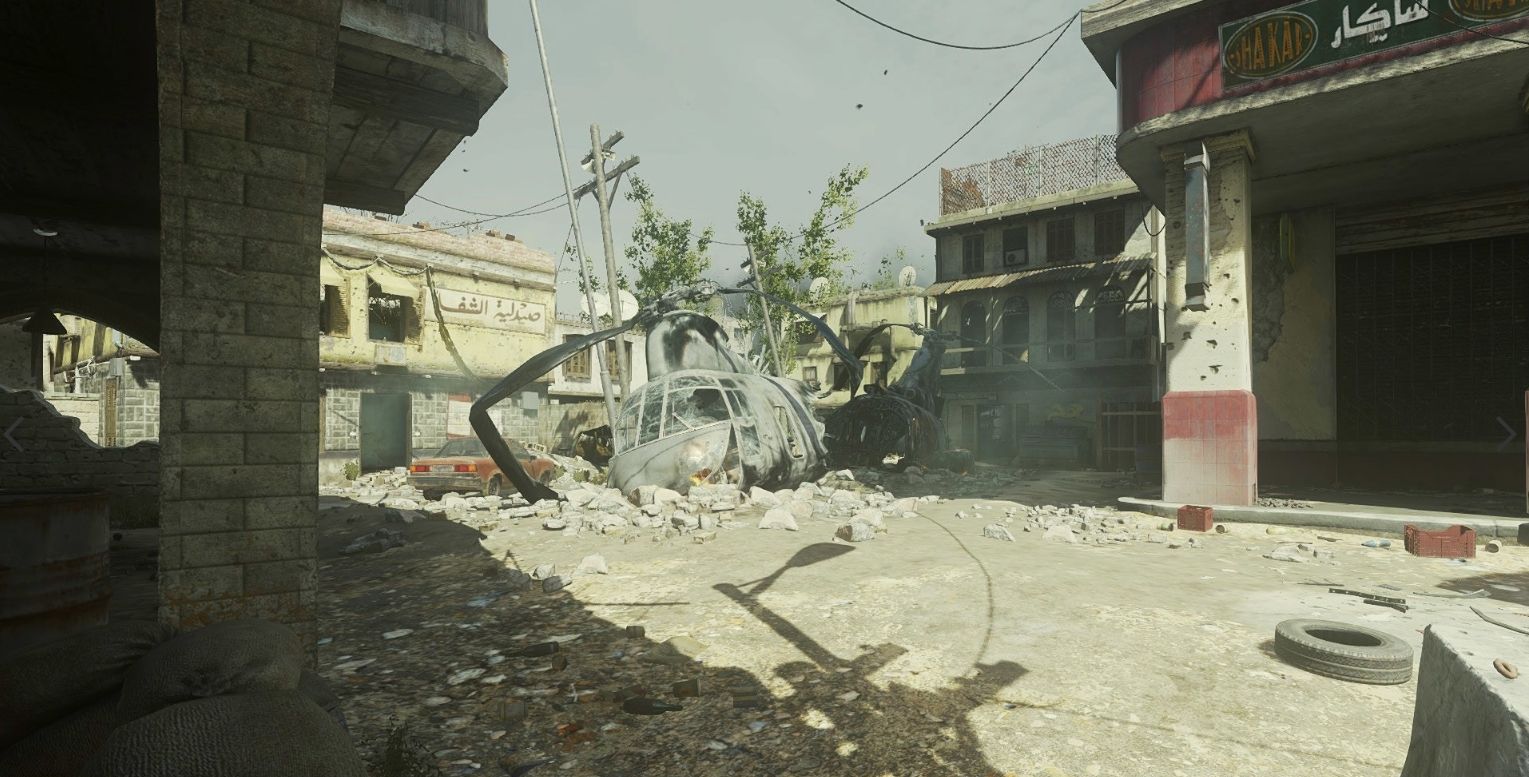 En af de ikoniske baner som er kommet med i Season 1 er Crash. Banen som er blevet hyldet af mange, som en af de bedste i Call of Duty's historie. Den har fået en lille make-over og flot er den blevet. Banen stammer fra det oprindelig Call of Duty 4: Modern Warfare.
Modern Warfare v1.10 update patch notes
PLAYLIST UPDATE:
Added:
Crash 24/7
Reinforce
Added Rammaza and Gun Runner to TDM 20 and DOM 20
Added night maps to Hardcore TDM, Search and Destroy, Cyber Attack
Removed:
Gun Game (available in Private Match)
Shoot House 24/7
2v2 Gunfight Tournament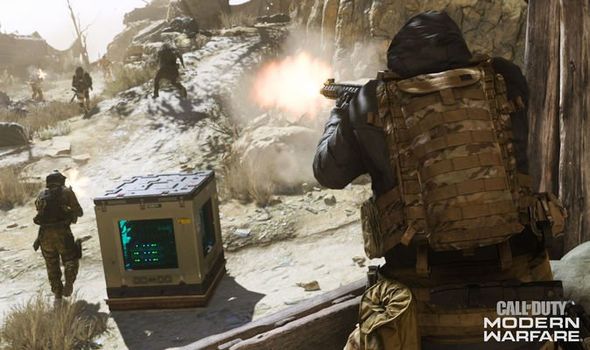 GENERAL FIXES:
Riot Shield:

Tuning to how the Riot Shield protects against grenades when thrown at the players' feet
Reduced explosive damage within certain ranges

Fixed a bug where the final killcam would appear under the map when a player got stuck by Thermite or Semtex on the lower part of the body
Fixed an issue where players stuck inside the Infantry Assault Vehicle would not take damage from Thermite
Fix for a bug where attempting to scroll to the bottom of the Recent Players list could cause the list to read "No Recent Players" and return to the top
Gunfight (private match): Fixes 'Win by Two' setting to end the game properly once the conditions have been met
Missions and Challenges:
The following are now fixed and have had their descriptions updated as needed
"Close and Personal"
"Perks of the Job"
"Bloodthirsty Killer"
"Destroy Ground Killstreaks" – All player-driven vehicles will count towards this launcher camo challenge
"Get 50 kills while an enemy UAV is active" – description updated to reflect that the Ghost perk needs to be equipped in order to complete
Combat Knife challenge descriptions updated
.357 camo challenge
Various updates to other camo challenges
Fix for Officer Challenge completion notifications not appearing on screen
Killstreaks:
Improved effectiveness of FMJ on Killstreaks
Fix for the Cluster Strike dealing damage inconsistently when targeting a VTOL jet
Weapons:
.357: Buckshot: reduced damage range, reduced effective hip fire damage. Tuned spread adjustments from barrel attachments
Menu damage stat bar adjustments for miscellaneous LMGs
Fixed a bug where the informant can be dropped in bad positions/near enemy soldiers in Operation Harbinger
Added a checkpoint after the third hack on Operation Brimstone
Fix for a bug where players could become stuck after going into last stand while breaching the trains on Operation Brimstone
Enemies in white trucks now exit their vehicles
KEYBOARD & MUS
Leaderboards will no longer display complete gamertags. This should help higher profile leaderboards users from receiving too many invites
Fixed an issue where players would not be able to mantle while strafing with keyboard and mouse
Increased the turn-rate when aiming with a tank
Adjusted the camera orbit turn-rate while driving a vehicle using keyboard and mouse
The keybind "Vehicle Camera Recenter" is now linked to Melee by default (default on E / Mouse 4) and the re-centering of the camera has been improved
COD CASTER
Improvements for the camera transitions with Free Camera and Aerial Camera
Added a Killstreak view option when using the Portrait List
Added arrows under the players when using the Aerial Camera view
Added a skull icon on the Minimap where players die
Season 1 Comming up:
For alt det indhold Activision har annonceret der kommer senere, kommer her en lille liste over, hvad de ønsker at tilføre Season 1 i de kommende uger:
New multiplayer maps: Vacant and Shipment
New Gunfight map: Shipment (being added as both a regular MP map and in Gunfight)
Two new multiplayer modes:

Infected: It's hunt or be hunted in the survival party game mode where eliminated survivors become infected.
O.S.P Gunfight: The same mechanics of traditional Gunfight apply, with the distinct difference that players begin each match with no weapons or equipment and must pick them up once the match begins.

Classic Special Ops Experience: Bomb Squad – Armistice Team 4 QRF must defuse IEDs planted in an Urzikstan city before detonation.
New Special Ops Experience: Operation Just Reward – Cut off Al Qatala's money supply in Verdansk and target the head of their financial operation by hacking the Banker's mobile data centers.