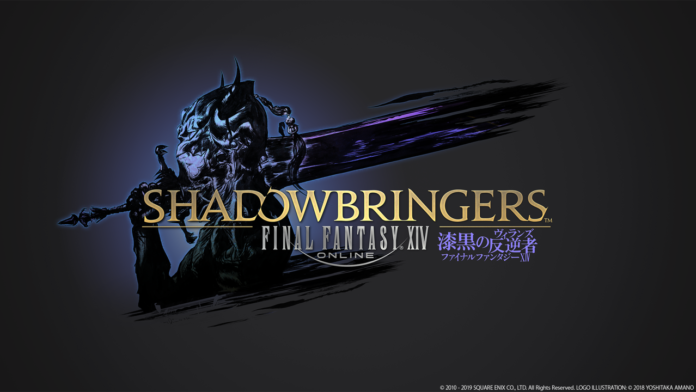 Så er det tid til det store øjeblik i Final Fantasy XIV universet. Den vilde patch 5.1 er netop landet.
Patch 5.1 til Shadowbringers indeholder vildt mange ting. Noget vi kan fremhæve er nyt raid, nye quest til historie delen og en ny dungeon. Men det der trækker den store opmærksomhed er New Game+ som mange har ventet på. I kan se det fulde indhold her:
New Main Scenario Quests – The next chapter in the acclaimed Shadowbringers main storyline.
New 24-Player Alliance Raid: "The Copied Factory" – Featuring Yosuke Saito and YOKO TARO as guest creators, players will battle against machine lifeforms as they explore this new raid dungeon inspired by the world of NieR.
New Game+ – Revisit previously completed quests, cutscenes, dialogue, and battles while keeping your current character and level. Patch 5.1 includes the main scenario quests for Heavensward™, Stormblood™, and Shadowbringers.
New Trial: Hades (Extreme) – Players can relive the battle against this fearsome foe in a high-difficulty battle challenge.
New Dungeon: "The Grand Cosmos" – Players can explore this great palace built by the Elves alongside fellow adventurers, or a party of non-player characters using the Trust system.
New Beast Tribe Quests – Enterthe fantastical Garden of Dreams, Lyhe Mheg—a new area featuring a new questline with more of the mischief-loving pixies.
Job Adjustments – The ninja, samurai, and summoner jobs will receive comprehensive adjustments to their current playstyles, while other jobs will receive various smaller changes.
Crafting and Gathering Overhaul – Various adjustments to actions, the removal of additional actions, UI improvements, and more will enhance the gathering and crafting experience for beginners and veterans alike.
New Gold Saucer GATE "The Slice is Right" – Yojimbo makes his debut at the Gold Saucer in this new mini game that will test players' reflexes…and sheer luck.
Patch 5.1 will also feature the introduction of the 'Fellowship' community system, updates to Performance Actions, system updates, and more
Patch 5.1 er ude på alle platforme.