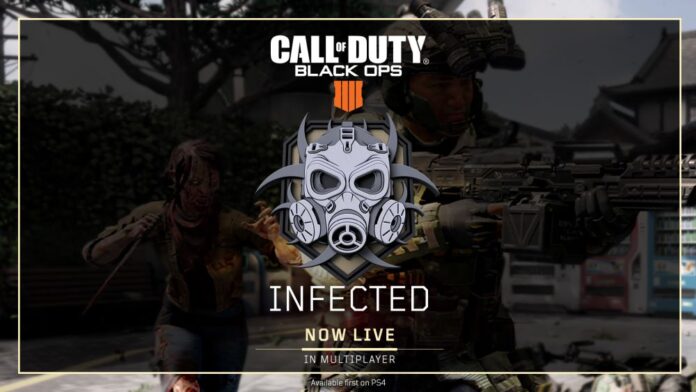 Så er Infected ude som spiltype på PlayStation 4 til Call of Duty Black Ops 4. Samtidig er Blackout banen Alcatraz nu ude på alle platforme. Her er hvad der er kommet med opdateringen 9. april
Black Ops 4's latest Party Game is here! Infected pits a team of Survivors against an ever-growing horde of Infected, starting with a randomly-selected patient zero. Survivors will have to outlast the onslaught until the timer runs out, while the Infected claim victory by spreading their disease to every Survivor in the map. This time around, Infected has a zombie-themed twist – every member of the Infected team is entirely zombified, with a full zombie character model and sound effects to match! Check out Infected today on PS4 and let us know what you think.
Skill Divisions Now Live in League Play
Starting today on all platforms, the World League Hub's new Skill Divisions now reflect each player's skill level within the World League Rank system based on their standing in the overall competitive population, in addition to League Play's existing progressive rank system. Players will be placed into specific Skill Divisions based on their current skill rating, starting with 50% of the population in Competitor Division and culminating with the top 2% in Master Division. Time to climb!
Alcatraz Map Available on All Platforms in Blackout
Blackout's new Alcatraz map is now available on all platforms starting today, as Blackout's Free Access period continues on PS4, Xbox One, and PC through April 30th! Grab your friends and drop into the new zombie-infested prison island and hit the ground running in an insane close-quarters fight for survival. Pro-tip: if you find yourself surrounded by a pack of zombies, take the time to wipe them out if you want to get your hands on a devastating new Wonder Weapon…