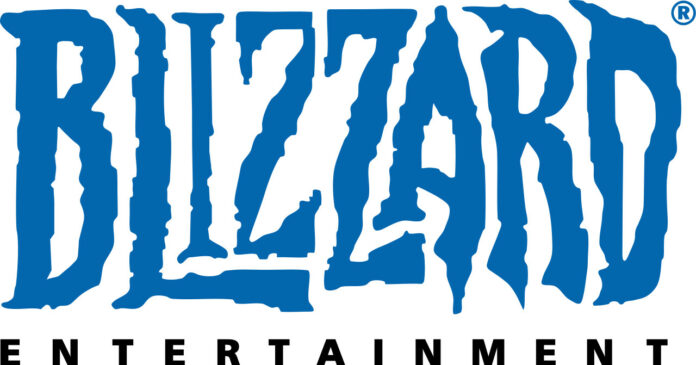 Blizzard ønsker glædelig jul og hvis du sidder med udfordringer på gavesiden så har de samlet deres udgivelse i denne overskuelige gaveliste.
For the one who thinks monopoly with the family is boring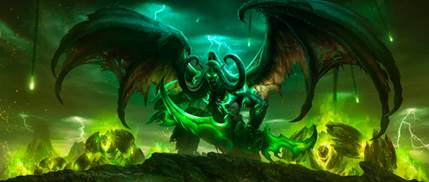 World of Warcraft: Legion is the sixth expansion to Blizzard Entertainment's acclaimed massively multiplayer online role-playing game. In World of Warcraft: Legion, Azeroth's defenders must embark on a dire quest to unlock the mythic secrets of the Broken Isles, master Artifact weapons of legendary might, and rally like-minded champions to their cause in their Order Halls. In this desperate hour, they must also strike a forbidden pact with the outcast Demon Hunters of the Illidari, fel-twisted disciples of the dreaded Illidan the Betrayer. Should the heroes of Azeroth fail… kingdoms will burn.
For the one who would like to celebrate the holidays with your hero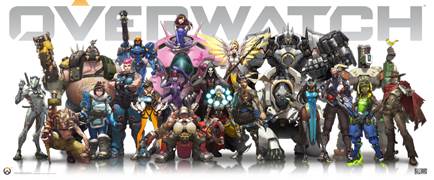 Overwatch has been nominated several time to "Best game of 2016", so why not make it the Christmas gift of the year? Overwatch features a wide array of unique heroes, ranging from a time-jumping adventurer, to an armored, rocket-hammer-wielding warrior, to a transcendent robot monk. Every hero plays differently, and mastering their abilities is the key to unlocking their potential. No two heroes are the same. Whether you're engaging in combat on the front line, providing defensive cover with your energy shield, or supporting your allies by amplifying their damage, every hero's abilities are designed to be effective as part of a team. Learning to utilize your abilities in concert with your teammates' is the key to victory. In addition, Overwatch will get its own esport league during next year so it's high time to start your practice!
For the one who prefer the devil over Santa Claus

Award-winning Reaper of Souls features five valiant heroes from Diablo III—Barbarian, Demon Hunter, Monk, Witch Doctor, and Wizard—who are joined by a new champion: the Crusader. Clad head to toe in fortified armor, the Crusader is an unstoppable force of righteous destruction who channels the power of divine wrath to visit retribution upon his demonic quarry. This year the Diablo series is celebrating 20 years and the Necromancer will be the next fully-playable class introduced to Diablo III: Reaper of Souls, set to be released in 2017. The Priests of Rathma—or necromancers, as outsiders call them—have long remained shrouded in mystery. Deep within the jungles of Kehjistan, they train to preserve the delicate balance between the forces of life and death. Now Sanctuary has need of their unique power, and the Priests of Rathma will answer.
For the one who think stars' better on the computer than in the Christmas tree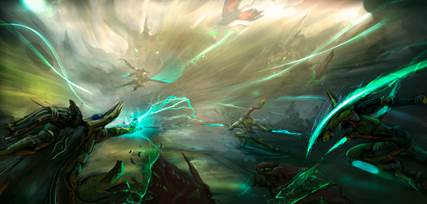 StarCraft II continues the epic saga of the Protoss, Terran, and Zerg. These three distinct and powerful races clash once again in the fast-paced real-time strategy sequel to the legendary original, StarCraft. Legions of veteran, upgraded, and brand-new unit types will do battle across the galaxy, as each faction struggles for survival.
For the one who wish to become a hero this Christmas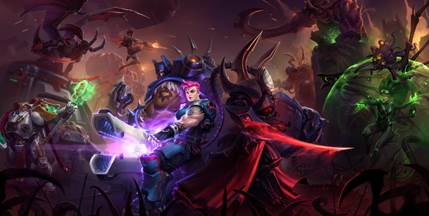 Get ready to enter The Nexus, a multiverse where Blizzard's characters from World of Warcraft, StarCraft, Overwatch and Diablo cross paths and engage in epic, team-based battles in Heroes of the Storm. Choose from dozens of your favorite heroes and villains to create an awesome team that have to use strategy, their particular set of skills and more to vanquish foes and seize victory. Use the fully customizable talent system to personalize your characters with a variety of tactical options and abilities. Uncover dynamic objectives in each battleground to achieve victory. Act, strategize and attack quickly, as most matches only last around 20 minutes — which means, you can always get one more round in. A storm is coming, are you ready to become a Hero?
For the one who's a competitive spirit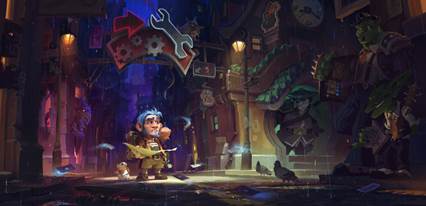 Sheathe your sword, draw your deck, and get ready for Hearthstone – the fast-paced strategy card game that's easy to learn and massively fun. One Night in Karazhan is the fourth adventure for Hearthstone: Heroes of Warcraft, featuring 45 new collectible cards. The adventure features 13 bosses, spread across four wings (plus an introductory encounter), as well as a more challenging Heroic mode, and 9 Class Challenges. Mean Streets of Gadgetzan is the upcoming fourth expansion to Hearthstone: Heroes of Warcraft. Featuring 132 new collectible cards, the expansion is being release in early December 2016. Set in the bustling, lawless port city of Gadgetzan, the expansion features characters from the city's three ruling crime families – the brutish Grimy Goons, the assassins of the Jade Lotus, and the shadowy spellcasters of the Kabal. With their own minions, spells and weapons, each family is formed from an allegiance of three different Hearthstone classes, resulting in tri-class cards, usable by heroes of any of those three classes.