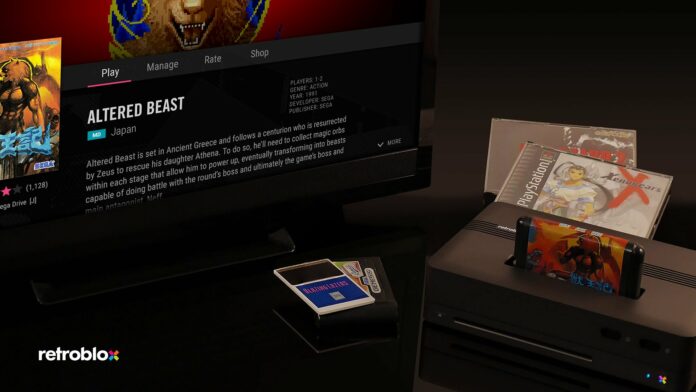 Ah jah, er der noget som gamle klassiske old-school retro spil. De kan bringe minder frem fra ens barndom, da alt var skønt og idyllisk. Der findes allerede en god håndfuld retro konsoller og emulatorer, men nu er en ny deltager på vej i ringen med et fedt koncept. Udviklet af Bryan Bernal og Eric Christensen under navnet RetroBlox, har de til hensigt at vippe andre konkurrenter af pinden såsom Retron 5 og Retro Freak. Men hvad kan maskinen de andre ikke kan?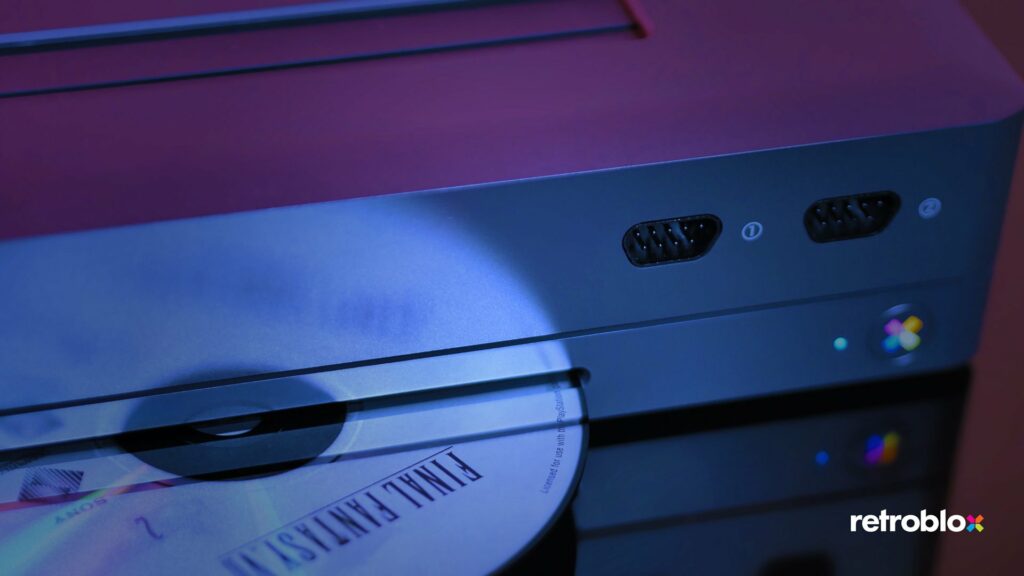 Konsollen vil være bygget op af "moduler" og som standard vil der medfølge et disk drev. Disk drevet vil kunne afvikle intet mindre end Mega CD, PC Engine CD-ROM og PlayStation spil med flere. Derudover vil man kunne købe "moduler" der kan klikkes på konsollen og dermed åbne op for at kunne spille lidt ældre kassette spil. Hvilke vides ikke endnu, men et godt gæt ville være NES, SNES og Sega Genesis spil. Det smarte er, at når man indsætter et spil, vil spillet blive tilføjet til ens digitale samling. Med modulerne vil man også kunne bruge sine gamle kontrollere, skulle man have nogle liggende.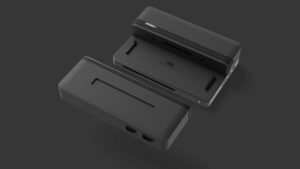 RetroBlox vil skalere spillene op til fuld HD 1080p. Men foretrækker man stemningen fra et gammelt tv ala. 70'er og 80'er stil, så kan man bruge virtuelle displays, der simulere et ældre CRT tv. Udover det, vil den også have sociale og online features. Man kan poste og prale med sin samling på f.eks. Facebook eller Twitter og man vil også kunne streame sine spil på enten Twitch eller Youtube.
Her er den officielle presse meddelelse med lidt mere info:
UNLEASH YOUR NOSTALGIA WITH THE RETROBLOX™ MODULAR RETRO GAME CONSOLE
RETROBLOX™

Elevates Retro Games to a New Level Combining Innovative Cartridge-Compatible Element Modules, Disc Game-Compatible Optical Disc Drive, and Online Connectivity features to Create the Ultimate Living-Room Worthy Retro Game Console.

Los Angeles, California, January 31, 2017–RetroBlox Inc. (RBXI) today introduced RETROBLOX™, the next generation modular retro game console. With Element Modules compatible with real retro game cartridges for systems like NES, optical disc drive compatible with CD games for systems like PSX, and connectivity that rivals current gen consoles – the one console future is just around the corner.

AN INDUSTRY WITH A PROBLEM

If you're like us, you take your games seriously. You strive for perfection in competition against other players, in your collection, and in conquering the challenge of the titles that originally influenced your gaming passion. Needless to say, playing classic games on anything less than original hardware is fraught with limitations and soon enough, most of us find the need to revert back to a decades-old old game console in order to play without compromises.

As such, gaming enthusiasts are faced with a difficult choice when it comes to retro games: experience only a subset of popular re-released games made for current generation platforms such as the Virtual Console or NES Classic, use original game hardware and displays from decades ago to play in a specialized game room, or resort to illegitimate means of experiencing gaming history through use of copied roms and emulators.

RETROBLOX™ solves this problem decisively by providing a modern, unified platform for digital retro gaming that's also committed to unprecedented modular support for original console game media and hardware peripherals.

RETROBLOX™ IS THE WORLD'S FIRST MODULAR AND FULLY-MODERNIZED RETRO GAME CONSOLE

Whether you're a retro games enthusiast, or a more casual gamer wanting to try out the genuine article, RetroBlox is the #1 way to enjoy a deep and satisfying retro gaming experience in your living room without the mess of wires and clutter.

An industry first, RETROBLOX™ ships with an on-board CD/DVD optical drive, custom produced by partner Hitachi LG Data Services (HLDS) to support the needs and features of retro game consoles. It allows you to experience the full lineup of disc games for never-before supported systems such as PSX, Sega CD, TurboGrafx-CD, and more.

Another key innovation introduced by RETROBLOX™ are modular interfaces, called "Element Modules" ¹, which allow for play using original video game cartridges and controllers from older game systems. Once a game cartridge is inserted into an Element Module, players can add the game to their digital collection, share their new addition on Facebook or Twitter, or play and stream via Twitch and YouTube. Changing games and systems is as easy as ejecting the current module and inserting another.

1080P FULL HD RESOLUTION RETRO GAMING

RETROBLOX™ natively upscales retro games from their original resolution to full HD 1080p, perfect for your living room. While crystal clear pixels are a joy to view for some players, those who prefer the older look of older TV's from the 70's, 80's and 90's will appreciate a suite of virtual displays which model the look, feel, geometry and tone of these classic displays from gaming's past.

HYBRID EMULATION TAKES RETRO GAMING FURTHER

RETROBLOX™ features new patent-pending technology called Hybrid Emulation, which allows for the direct hardware reading of specialized chips and mappers contained within historically difficult-to-emulate retro game cartridges. This means gamers get full hardware compatibility with every game in their classic games library, and unparalleled performance to boot.

If controller lag is your enemy, Hybrid Emulation technology also allows for the highest speed possible while using classic retro game controllers connected directly to RETROBLOX™ Element Modules. In this mode you can obtain near lag-free speeds² for controller input, allowing casual and competitive players to push their skills to new heights.

THERE'S MORE TO COME

RETROBLOX™ will announce new details and specs of the console and its strong line up of support for classic systems as well as further enhancements and details of the entire RETROBLOX™ platform between now and its anticipated crowdfunding campaign launch in April 2017.

ABOUT RETROBLOX, INC.

RetroBlox, Inc. is a California-based specialty developer, producer, and manufacturer of next-generation video game related products for new and retro game consoles. The company was founded by video game development veterans and passionate retro gamers, Bryan Bernal and Eric Christensen. The RetroBlox team at large has a diverse background and has shipped games like Ratchet & Clank and Titanfall, digital storefronts like the Google Chrome Store, and consumer electronics like the Vizio M-Series TVs and Roku 2, 3, and 4k.
RetroBlox ser i den grad spændende ud og vi kan næsten ikke vente med at høre mere om maskinen. Det bliver rigtig godt at se konsollen i aktion. Der vil blive foretaget en crowdfunding kampagne i April 2017 og dermed får vi også mere info.