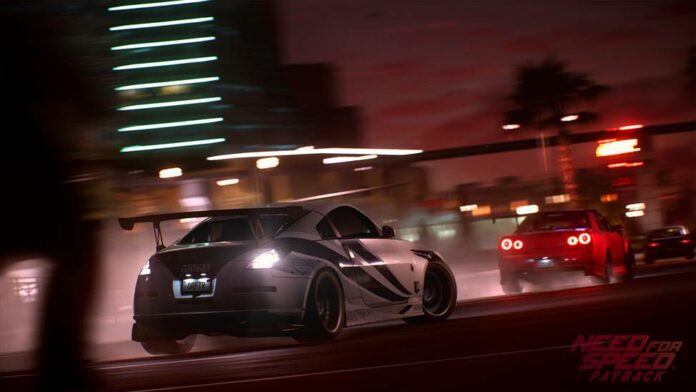 Så er der nyt fra Need for Speed. Denne gang er det annonceringen af de forskellige kunstnere der har fået musik med. Nedenfor finder du Spotify playlisten samt mere information. Need for Speed udkommer 10. november.
Need for Speed games are known for giving players an authentic, one-of-a-kind driving experience within car culture and the Need for Speed soundtrack holds a powerful legacy all its own. Need for Speed Payback soundtrack will be no different, delivering players a set list full of grit, soul, and edge to match their action driving experience. From chart topping artists to the underground up-and-comers, sounds will set the mood as you drift, race, and freedrive across Fortune Valley in Need for Speed Payback.
In the Garage, you'll build and customize your perfect car to electronic/ambient tracks by Spoon, Duckwrth, Bonobo, Rae Sremmurd and SOHN.
During Races, show rivals who's boss to songs by bands such as Queens Of The Stone Age and Nothing But Thieves, plus an all-new song from Warbly Jets.
Show your swagger on the road during Drift Events with hip-hop and grime jams from Run The Jewels feat. Trina, Stormzy, Lethal Bizzle feat. Skepta, A$AP Ferg feat. Meek Mill and Action Bronson, plus an unreleased track from Tom Morello feat.Leikeli47.
In-between missions, music will be in tune with the time of day and the location as you Freedrive through various terrains. With songs from The Amazons, X Ambassadors, Local Natives, and an exclusive unreleased track by Skepta & Goldie, the soundtrack is truly open-genre.
Best known for blockbusters like the Divergent series, Straight Outta Compton, and Tron: Legacy, composter Joe Trapanesecreated an original score that's both ominous and sleek, exclusively for Need for Speed Payback.