EA har afholdt deres E3 pressekonference sent lørdag og her er sammendraget af annonceringerne:
Action-RPG'en Anthem udkommer 22. februar 2019 under slogannet "Triumph as One". Det er lige dele Destiny, Halo og Mass Effect. Der er ikke annonceret PvP som en del af pakken.

Anthem is a social, connected Action-RPG with cooperative multiplayer at its heart. Players customize an array of powered Javelin exosuits and team up to face a dangerous and ever-changing world through exploration and combat.
In Anthem, up to four players explore and battle in a dangerous, mysterious place populated by great characters and a unique BioWare story. Players will also create stories of their own while they play, so no two journeys are the same. Javelin exosuits make their pilots powerful heroes in the world, with awesome weapons and incredible special abilities that allow for combat and exploration in a hostile environment. Players will be able to customize and personalize their suits with unique paint jobs and gear so they'll have the right tools to confront almost any situation, and look good doing it.
Players excited to enter the dangerous world of Anthem are now able to pre-order the game. Those who dowill receive VIP demo access and a unique in-game Founders banner. Those who pre-order the Anthemstandard edition will also receive a legendary weapon and the Legion of Dawn Armor Pack for the Ranger Javelin as part of their pre-order content. In addition, those who purchase the Legion of Dawn Edition of Anthem for pre-order or after launch will also receive the full set of Legion of Dawn Armor Packs (including the Ranger Javelin Legion of Dawn Armor Pack), a Ranger Javelin gear attachment, the digital soundtrack and more.
Unravel Two udkom under pressekonferencen. Det er opfølgeren til udgivelsen fra 2015 udviklet af Coldwood som kan spille alene eller som co-op.
The innovative new single player and co-op puzzle platformer comes from the Swedish studio that brought to life Yarny, the tiny red woolen character that captured the hearts of players in 2015 with the hit indie game, Unravel. Unravel Two builds off of the original game and centers on the bond between two Yarnys, which can be played as a single player or local co-op drop-in/drop-out experience, available beginning today. The two Yarnys will need to support one another as they work through tricky trials and traverse between beautiful natural landscapes and intricate urban environments, with the surroundings blossoming into new life as they embark on an adventure together.
"Unravel Two is about the new bonds that form when we cut ties to the past," said Martin Sahlin, Creative Director at Coldwood. "Like Unravel, it is a deeply personal game for the studio and our passion and life experiences are intertwined in the fabric of the journey players and their Yarnys will embark on. Unravel Two is about the unbreakable bond between friends and how hope and love can make the world around us a better place."
Unravel Two features an evocative story filled with energy, intrigue, and inspiration, as well as ominous threats. Players can customize their own Yarnys by helping others in Unravel Two, as they jump, slide, swing and run along their adventure with two Yarnys side-by-side or joined together, always. The engaging and lighthearted story of Unravel Two demonstrates the power of positivity in the face of uncertainty.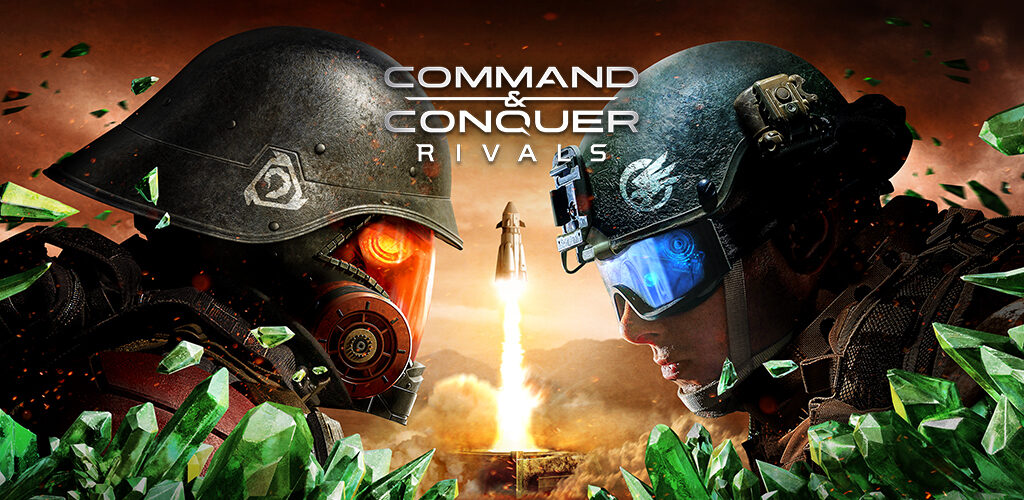 Command & Conquer udkommer også i ny udgave som Command & Conquer Rivals. Måske ikke i den form fans havde håbet da det bliver et mobil spil som tydeligt retter skytset mod "Clash of Clans". Detr er et freemium spil altså hvor det er gratis at spille basis funktionerne men det kræver penge at spille den fulde udgave.
Taking advantage of mobile's touch interface, Command & Conquer: Rivals gives players continuous control of their armies as they face off in intense head-to-head battles where skill and strategy are key to victory.
Starting today, players can pre-register to find out when Command & Conquer: Rivals is available worldwide by heading to www.cncrivals.com. Android users can also pre-register on Google Play™ by searching "Command & Conquer: Rivals". US and Canadian Android® players that pre-register will also be eligible to join the Command & Conquer: Rivals Pre-Alpha. Learn more about Command & Conquer: Rivals and the pre-alpha in this blog from the games General Manager, Michael Martinez.
"As huge fans of the strategy genre, we wanted to build a great RTS on mobile. Rivals embraces the spirit of the Command & Conquer franchise and reimagines gameplay to deliver our vision," said Michael Martinez, General Manager of Redwood Studios. "Rivals is specifically designed for mobile, so we're giving players quick, head-to head live battles with continuous unit control, where skill and strategy reign supreme. The Google Play Pre-Alpha test allows us to put the game in the hands of our players earlier. We can't wait to hear what they think and will use our players' feedback to make Rivals better. We, the development team, are committed to delivering a fun, fair, and competitive experience for all players."
True to RTS games, planning and strategy are the keys to victory in Command & Conquer: Rivals. The intuitive mobile controls of the game allow players to focus their efforts on high-level strategy while also engaging in tactical battles. Each match requires a unique approach to a player's army composition and build order, where players must create winning combinations of infantry, tanks, aircraft, and hi-tech behemoths in order to defend and out-maneuver an opponent.
Players will choose between the Global Defense Initiative and the Brotherhood of Nod factions, selecting their favorite Commanders to control their ultimate army in battle. By collecting, customizing, and upgrading a vast array of units and forces from the iconic Command & Conquer series, you can defeat your rivals on the battlefield and lead your army to victory.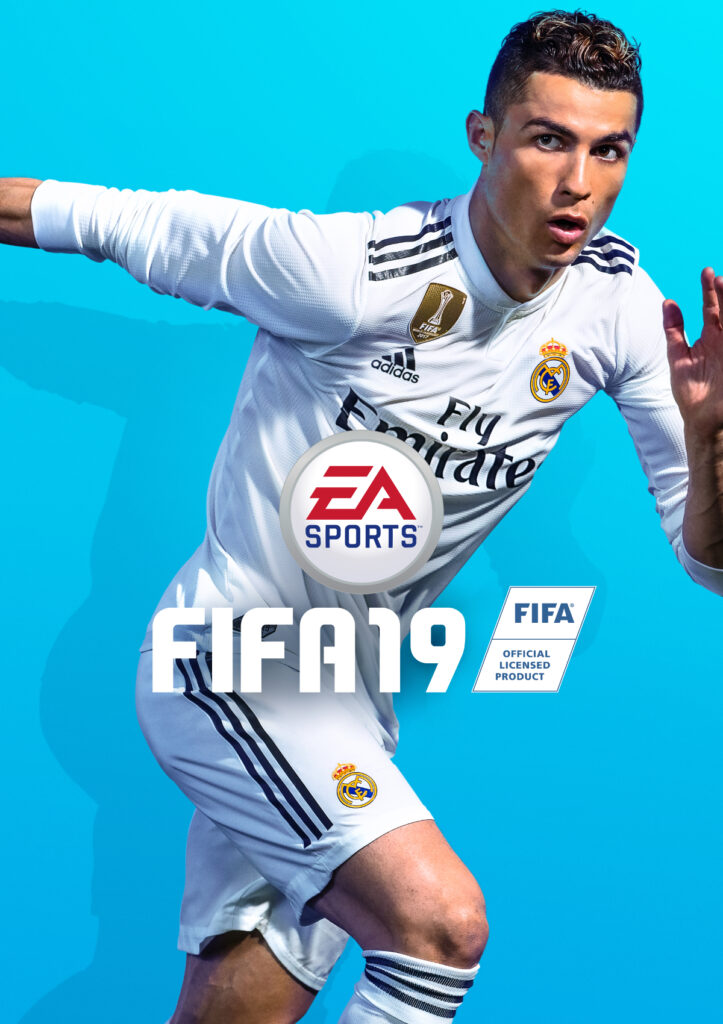 Konami's aftale med UEFA er udløbet og denne gang har EA sikret sig adgangen til Champions League. Så  FIFA 19 udgivelsen bliver med UEFA Champions League som team. Der bliver igen de kontroversielle lootpakker til FIFA Ultimate Team, som flere lande i Europa har erklæret ulovlig gambling. FIFA 19 er ude 28. september.
The UEFA Champions League has been one of the most requested features from players for over a decade, and we're so excited for one of the World's biggest competitions to join The World's Game in FIFA 19," said Aaron McHardy, Executive Producer for EA SPORTS FIFA. "We are elevating the experience this year in so many ways, from integrating UEFA Champions League content across the game, to adding a variety of new features that bring more control to gameplay."
Fans can achieve glory in the brand-new UEFA Champions League tournament mode featuring all the drama from the group stage through to the illustrious final or play a custom version of the tournament with any European club of their choice included in the game.
In The Journey: Champions*, the dramatic finale of the narrative driven story mode, players will chase the UEFA Champions League trophy as iconic young footballer Alex Hunter, on PlayStation 4, Xbox One and PC. Alternatively, players can build their dream squad in FIFA 19 Ultimate Team™, featuring live and authentic content from the world's most prestigious club competitions, including the UEFA Champions League and UEFA Europa League.
In PlayStation®4, Xbox One and PC gameplay, new features allow players to control the pitch in every moment, from tactical approach to each technical touch, including the all-new Active Touch System that changes the way players receive and strike the ball, 50/50 Battles where reactions and player attributes determine the outcome for winning loose balls across the pitch, the new Dynamic Tactics system gives players greater ability to setup their squads and customize their tactical approach, and more.
Returning as cover star is Cristiano Ronaldo, joined by the Brazilian superstar, Neymar Jr, for the FIFA 19 Champions and FIFA 19 Ultimate pre-order editions. Continuing to rack up top honors, Ronaldo took home this year's Ballon d'Or trophy alongside a historic third consecutive UEFA Champions League title for Real Madrid C.F. making him the first player to win five UEFA Champions League trophies. Neymar Jr debuted with an electrifying first season at Paris Saint-Germain F.C. fresh off a world record transfer last summer. The Brazilian winger was named Ligue 1 Player of the Year and helped Paris Saint-Germain F.C. in their unprecedented domestic quadruple.
Der gik hele 6 minutter inden den første Battle Royal mode blev annonceret og det blev Battlefield V som fik æren med dens nye Royal gamemode. Vi er rykket nogle få år frem og denne gang er handlingen henlagt til Anden Verdenskrig når det udkommer 19. oktober.
Der er også annonceret Sea of Solitude med denne teaser trailer:

Til PC spillere så kommer EA nu med et modspil Microsoft's Game Pass med Origin Access Premier. Det er EA abonnements service hvor du tidligere har fået adgang til gamle spil. Bliver du abonnent på Premier så får du også adgang til alle nyudgivelser på pc. Her er detaljerne:
Starting this summer, players can join Origin Access Premier to enjoy full access to new EA releases on PC before anyone else, including the upcoming launches of EA SPORTS™ Madden NFL 19, EA SPORTS FIFA 19, Battlefield V™ and Anthem™.
"Millions of players have experienced the fun of playing more games through our subscription programs, and today we're taking another groundbreaking step with Origin Access Premier," said Electronic Arts' Chief Executive Officer Andrew Wilson. "Origin Access Premier unlocks unprecedented levels of choice and value for players who love PC games. For the first time in a subscription, you're getting new games like Madden NFL 19, FIFA 19, Battlefield V and Anthem, and full access to more than 100 games from EA and other publishers with a single membership. We're thrilled to be opening up this new way for players to access great games, with the freedom to play what they want, whenever they want."
Included in the Origin Access Premier membership is full access to EA's upcoming highly-anticipated games on PC. Members can look forward to playing the following games:
EA SPORTS Madden NFL 19 which delivers visuals and gameplay powered by Frostbite™, along with more game-changing control to players than ever before starting August 2, 2018 for Origin Access Premier members.
EA SPORTS FIFA 19 which brings a champion-caliber experience on and off the pitch, powered by Frostbite, with the integration of the UEFA Champions League. Fans can also enjoy enhanced gameplay features that provide new and unrivaled ways to playstarting September 20, 2018 for Origin Access Premier members.
Battlefield V which immerses players in unexpected battles and untold stories of World War 2 as never seen before startingOctober 11, 2018 for Origin Access Premier members.
Anthem, a social, connected Action-RPG with cooperative multiplayer at its heart. Players can customize an array of powered Javelin exosuits and team up to face a dangerous and ever-changing world through exploration and combat. Dive into the action starting February 15, 2019 for Origin Access Premier members.
Members will also receive the benefits from the current Origin Access Basic membership that already includes an evolving library of 100+ games, including Battlefield 1™, Mad Max and the Batman™: Arkham series, as well as newly added titles, including Need For Speed™ Payback, Inside, This Is The Police, Surge and more. Along with a 10% discount on Origin purchases.
Additionally, joining Origin Access Premier will give players a whole new way to play with life through unlimited access to The Sims™ 4, including content from the Digital Deluxe Update, Dine Out Game Pack and Kids Room Stuff Pack.