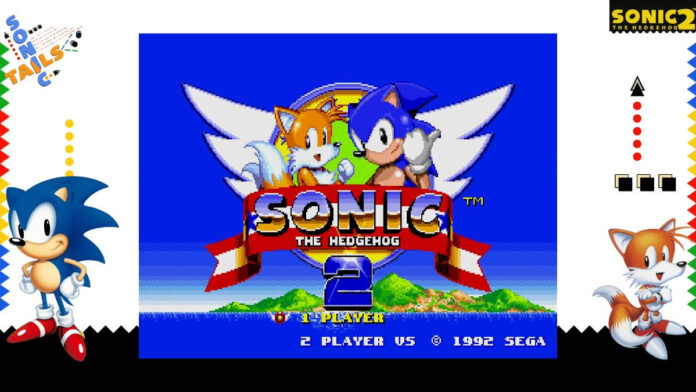 Så er Sonic og Arle klar til at indtage Nintendo Switch i form af Sonic The Hedgehog 2 og Puyo Puyo. Det er en del af SEGA AGES hvor gamle spil udigves igen. De to spil koster omkring 60 kr. stykket. Du kan se alle de andre titler fra SEGA AGES her: https://segaages.sega.com/
Sonic and Arle have joined forces to turn February into sequel month. SEGA AGES Sonic The Hedgehog 2 and Puyo Puyo 2 is now available for the Nintendo Switch for $7.99! With all the special enhancements both landmark titles have to offer here, you'll find they make for great travel companions. Find out more in our launch trailer.

What more can you say about Sonic The Hedgehog 2 that hasn't already been said? No other game at the time delivered the sense of speed and feel like this masterpiece, and SEGA AGES takes things a step further. That includes the return of the competitive two-player mode, the addition of the "drop dash" technique first seen in Sonic Mania,Super Sonic Mode that lets you transform into the yellow-quilled Super Sonic right from the start, a Time Trial mode with online rankings; and the ability to play the game as Knuckles the Echidna. Celebrate the release of the new movie with a blast to the past!

Get ready to drop garbage on your friends – Garbage Puyo, that is! Puyo Puyo 2 is widely considered one of the best entries in Puyo Puyo series history thanks to its upgraded ruleset, and this SEGA AGES release enhances the experience even further. With two-player online battles, online rankings, a quick rewind function, and a colorblind mode, this is the perfect time to drop in!

About Sonic The Hedgehog 2
Hailed as one of the most successful games for the Genesis (Mega Drive), Sonic The Hedgehog 2 garnered critical acclaim swiftly after its 1992 release. Follow Sonic and Tails (in his series debut!) as they team up against the nefarious Dr. Eggman in order to save the Chaos Emeralds from the clutches of evil.

About Puyo Puyo 2
Puyo Puyo 2 (also known as Puyo Puyo Tsu) is considered one of the biggest arcade games of all time in Japan. This sequel introduced an improved ruleset along with the ability to offset Garbage Puyo sent by your opponent by creating Puyo chains of your own. Swap between Arcade, Endurance, Versus, and Online game modes for even more Puyo fun in this classic puzzle experience.
SEGA AGES Sonic The Hedgehog 2 and SEGA AGES Puyo Puyo 2 are now available individually on the Nintendo Switch eShop in the Americas and Europe, for $7.99 (with commensurate European pricing). For more information, please visit the official website at http://segaages.sega.com/, and watch our launch trailer.