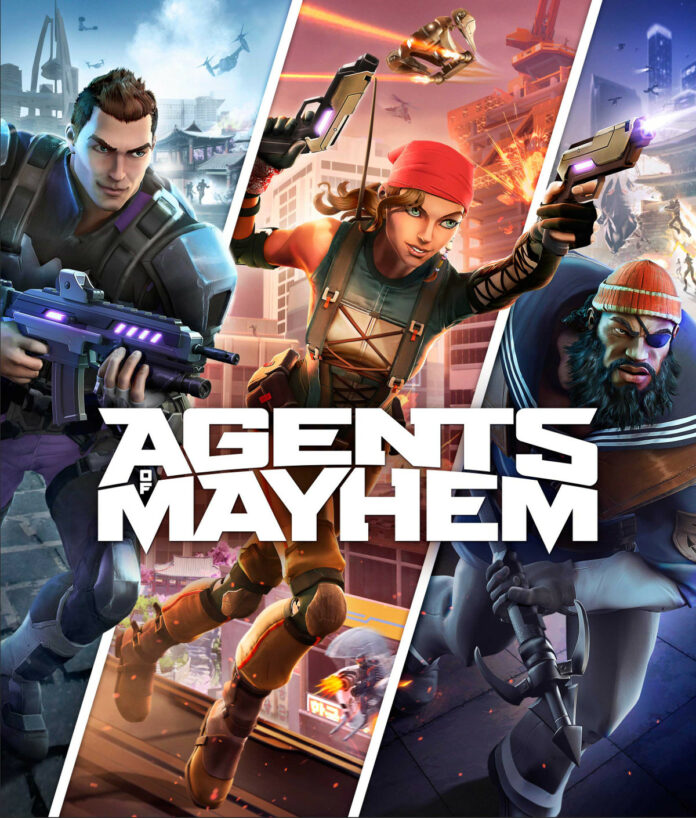 Så er det lige oppe over at du får adgang til 12 agenter, en kæmpe stor åben verden og zero fucks! Det er 18. august du på XO, PS4 og PC kan give den fuld gas i Deep Silvers Saints Row spin off. Husk du kan finde soundtrack på SoundCloud.Vi har traileren ovenfor og pressemeddelelsen her:
Devil's Night. The moment everything changed. The super villainous organization known as LEGION, led by a man called the Morningstar, made itself known with a simultaneous global attack. Using teleportation technology, and dark matter-fuelled weapons, LEGION appeared around the world in the blink of an eye. Devastating armies. Stealing resources. Crippling economies.  Gripping everyone in fear.
In an effort to reclaim the world from LEGION, the Ultor Corporation forms a new anti-terrorist initiative: MAYHEM and enlists former LEGION Minister Persephone Brimstone to lead the fight against her former cohorts. Now possessing LEGION's prized teleportation technology, Persephone and her Agents of Mayhem head to Seoul, fighting from the rooftops to the very underbelly of the city to stop LEGION —by any means necessary.  Now you know why the Agents fight, and knowing is half the battle.:
Super-Agent Combat
Each of the 12 agents in Agents of Mayhem is a unique character with their own weapons, specialisations, skills and upgrades, special moves, and reason for fighting.  Using their moves and skills like invisibility and triple-jump to out manoeuvre your enemies.  The Agents' power in combat comes from their daredevil nature and their greatest advantage is their use of teleportation technology.   

Exploration of Seoul in Open World Conflict
Seoul is your playground.  Use your Agents abilities to traverse around the city, summon your custom Agent vehicle or carjack a civilian vehicle.  Take part in the numerous open world activities to take back Soul from LEGION, from eliminating LEGION patrols, to destroying their equipment and supply trucks, to rescuing scientists that have been taken hostage, there are a plethora of activities for you to pick from. 
Build Your Agency and Craft Your Perfect Squad
Take MAYHEM from setting up operations in Seoul to a powerful Agency with major perks, global influence and the power needed to defeat powerful villains.  Collect and upgrade your agents with gadgets, Dark Matter shards and outlandish weapons.  With twelve agents to choose from there are over 200 different combinations of agents.
Who you gonna call?  Agents Agents.  Who you gonna call?  Agents Agents.  To listen to the awesome Agents of Mayhem trailer music please link through to SoundCloud here:  https://soundcloud.com/deepsilvermusic