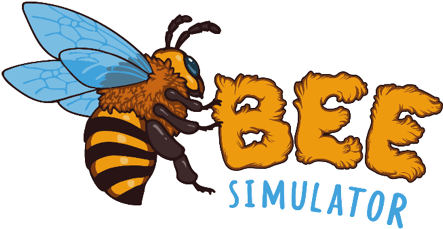 Der er ikke noget hvor der ikke findes en simulator. Geder, brød, gæs og mange andre ting. Nu kan vi føje bier til listen. Her er hvad du skal vide sammen med den officielle trailer.
Varsav Games has created this game for parents and children in a way that will entertain and engage the whole family. The mechanics of the game are easy for children to learn and understand. This interactive story allows players to view the world through the eyes of insects, to learn the customs of bees and the important stages of their lives.

Player can choose between three modes in Bee Simulator, in two different versions – an easy one, designed with kids in mind specifically, and a more challenging one prepared for adult gamers
Single-player story mode presents you with a family of bees. Can you save the hive from the threat of human beings?
Exploration mode allows you to freely discover a world inspired by Central Park in New York.
Split-screen mode with cooperation or competition gameplay. It includes three maps that make the game even more fascinating.
Explore a world brimming with life in which you collect pollen, defy dangerous wasps and save your hive. Play with others in three game modes, including co-op and PvP on split screen.
BECOME A BEE
See the world through the eyes of a bee! Compete with other bees in races, collect pollen, perform waggle dances, and explore a world inspired by Central Park in New York.
READY, STEADY, FLY!
Take part in a race and show your sisters who has the fastest wings in the swarm!
I HAVE A STING AND I'M NOT AFRAID TO USE IT!
The world of bees is not as carefree as one may think. Wasps, frogs, spiders, and some of the less friendly people will take any chance to ruin your plans.
DANCING WITH THE BEES
You are the master of air acrobatics. Your sisters are eager to mirror your smooth dance moves.
POLLEN PICKER
Explore the park thoroughly – visit even the deepest corners to look for rare plants and special flowers in order to collect the best pollen.