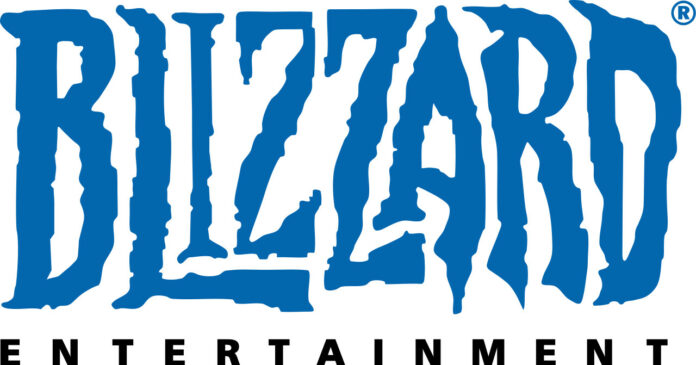 Black Friday nærmer sig og Blizzard har nu annonceret deres mange tilbud. Det gælder allerede fra i dag. Vi har sakset:
Overwatch
Soldiers, scientists, adventurers, and oddities alike can jump into the fight for the future with Overwatch! Prospective players can pick up PC digital copies of Overwatch Standard Edition and Overwatch: Game of the Year Edition on sale from the Battle.net Shop:
Overwatch Standard Edition – 

€39.99

 €19.99

Featuring 26 heroes, 21 different maps, eight match types, and endless fun
Overwatch: Game of the Year Edition – 

€59.99

 €29.99

All the excitement of Overwatch Standard Edition, along with 10 Loot Boxes, five special hero skins, and in-game goodies for Heroes of the Storm, World of Warcraft, Diablo III, and StarCraft II
Players can also take advantage of a discount on Overwatch: Game of the Year Edition for PC, PlayStation 4, and Xbox One from participating retailers and via the PlayStation and Xbox stores. Please see their respective websites for details.
World of Warcraft
There's never been a better time to pick up a quest and step into Azeroth! Adventurers can make their way to the Battle.net Shop and save up to 55% on World of Warcraft, as well as the latest expansion, World of Warcraft: Legion (requires World of Warcraft, sold separately):
World of Warcraft – 

€14.99

 €7.49

Journey through the base game and expansions up to and including Warlords of Draenor

World of Warcraft: Legion Standard Edition – 

€44.99

 €19.99

Explore the Broken Isles, wield powerful artifact weapons, master infernal rage as a demon hunter, and battle to level 110

World of Warcraft: Legion Digital Deluxe Edition – 

€59.99

 €34.99

All the features of the Standard Edition, plus bonus content including the Illidari Felstalker mount, Nibbles battle pet, and in-game content for Heroes of the Storm, StarCraft II, and Diablo III
Heroes of the Storm
From November 21–28, brawlers will be able to enjoy some big discounts in the Nexus!
Get the Red and Black Friday Bundle for 3500 Gems and save 31% on a combined purchase of Jaina, Li-Ming, D.Va, Muradin, and Diablo. The bundle also includes a selection of Legendary Skins: Abyssal Dreadlord Jaina, First Ascendant Templar Li-Ming, D.Va the Destroyer, Mauradin' Marudin, and Nightmare Prime Evil Diablo. Rounding out the package is the Legendary Angry Cloud mount.
We're also offering a Back in Black Friday Bundle for 900 Gems—a 29% discount—that includes the following: Oni Genji, Skeletal Raven Sylvanas, Dark Auriel, Blackrock Garrosh, Shadow Priestess Tyrande, Dark Seraphim Tyrael, Deadwalker Warmatron Cassia, Dominion Elite Agent Nova, Ashen Hellflame Nazeebo, and Black Grand Marshall Uther.
Players looking for a boost to their gold and experience earnings can pick up a 360 Day Stimpack for 6000 Gems—a 33% discount! And there are loads more Heroes, Skins, and Mounts available for 50% off their normal Gem price until November 28. Check out our Black Friday Sale blog for all the details.