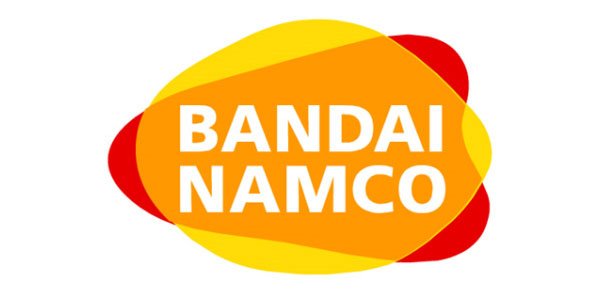 Så begynder de første nyheder fra GamesCom at komme dryppende ind. Nu er BANDAI NAMCO Entertainment klar med en liste over hvad du kan spille på deres stand i HALL 6 – B 41, i Køln fra 21. august.
Jump Force – To celebrate the 50th anniversary of Shonen Jump magazine, Bandai Namco Entertainment Europe brings together some of the world's most famous manga and anime franchises into the ultimate cross-over experience – pitting iconic characters against each other and doing battle in real locations from across the world.
SOULCALIBUR VI – Two decades after its first iteration, SOULCALIBUR VI returns to its roots while bringing brand-new gameplay features, new stories and new characters to the fight. SOULCALIBUR VI allows players to battle across its signature 16th century stages and experience the epic struggle for the two legendary swords – with a complete roster of returning, iconic SOULCALIBUR characters, as well as some newcomers!
DRAGON BALL FighterZ on Nintendo Switch – Already one of the most acclaimed fighting games of the year, DRAGON BALL FighterZ is coming to Nintendo Switch on September 28th 2018. Developed by Arc System Works, a celebrated developer of classic 2D fighting titles, the game delivers an explosive, action-packed experience that combines gorgeous 2D fighting visuals with advanced character models and visual effects that bring to life the classic DRAGON BALL art style.
ONE PIECE World Seeker – The next big adventure of the iconic Straw Hat Pirates puts players into Luffy's shoes. Experience a huge and immersive new world to explore and battle across, and help the Straw Hat crew discover the secret lying in the depths of Jail Island…
CODE VEIN – Featuring a story-driven, connected dungeon experience, the third-person action RPG lets players create their own avatars and choose their partners as they venture out into a dystopian world of destruction. It's here where players will find themselves up against the Lost – fiendish ghouls devoid of any remaining humanity who will stop at nothing to satisfy their hunger.
ACE COMBAT 7: SKIES UNKNOWN – Providing the fiercest air combat experience ever, ACE COMBAT 7: SKIES UNKNOWN puts players in the cockpit of the most advanced war planes ever developed, as different weathers and flight conditions put players' skill, dexterity and ingenuity to the ultimate test.
MY HERO ONE'S JUSTICE – Fan favourite characters from the popular Weekly Shōnen Jump manga series come to life in MY HERO ONE'S JUSTICE. Play as All Might, Izuku Midoriya or Katuski Bakugo to protect people from evil, or play as the Villains with Himiko Toga, Dabi or Stain and unleash your vision of Justice to the world!
NARUTO TO BORUTO: SHINOBI STRIKER – NARUTO is back! This game lets players fight with their favourite characters in exciting all-new 3D environments. Players will be able to create and personalise their own Shinobi, choosing their face, attire and even Jutsu. Players will also be able to experience team battles, choosing their favourite fighting style and taking the battle to the online arena.
EP!C Rewards Club, our Loyalty Program dedicated to our fans, will also offer members exclusive benefits during Gamescom at our stand. Fans should register for free at www.bandainamcoent.eu/epic-rewards-club to stay up-to-date ahead of the show.