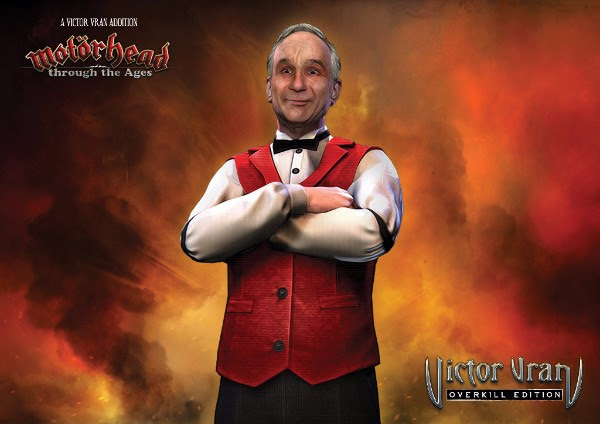 Instruktøren Lloyd Kaufman, skaberen af The Toxic Avenger, bliver udødeliggjort i Motörhead: Through the Ages der er en heavy metal udvidelse til Victor Vran. Kender du ikke denne titel er det Haemimont Games meget roste action RPG. Det udkommer til konsoller og PC her i foråret. Vi har sakset pressemeddelelelsen:
Each of the Victor Vran worlds contains a hub – somewhere for demon hunters to lay low, relax and recharge. For Motörhead the band, that was always a pub. Heavily inspired by the Rainbow Bar & Grill, where Motörhead founding member Lemmy spent much of his time, in-game visitors to The Pub at the End of Time have the ear and advice of pub steward Lloyd Kaufman. Lloyd and Lemmy were great friends, with Lemmy even appearing in several Troma films. Brought together by their mutual love of art, Lemmy never asked for a fee to appear in a Troma movie; all he asked for was a bottle of bourbon and a couple of "Tromettes" to keep him company, because as Lloyd will tell you, "it's very boring on set for a Troma film!"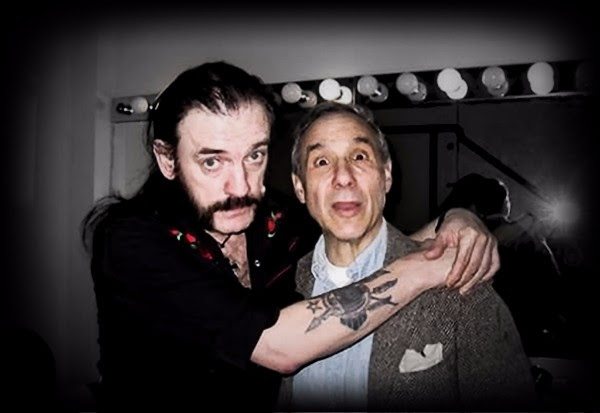 Lloyd Kaufman was great friends with Lemmy Killmister, bassist, singer, songwriter and frontman of Motörhead
Lloyd Kaufman, considered an institution by many film lovers, is President and Co-founder of Troma Entertainment, one of the universe's oldest independent movie companies. He's best known for his iconic film The Toxic Avenger as well as a long lineage of protégés and collaborators, including Matt Stone and Trey Parker, as well as James Gunn, director of Guardians of the Galaxy – a film in which Lloyd has a two-second cameo as Prisoner #2.

Achim Heidelauf, Executive producer & creator of Motörhead Through the Ages said, "Lloyd always had to be a part of this game, he and Lemmy were such great friends and it just felt right. Also, Lloyd "convinced" me during our time in prison, back then we worked on the Toxic Mayhem video game. Seriously — I truly believe that you couldn't have a Motörhead game and not include Lloyd!" When asked about the project, Lloyd Kaufman, President of Troma Entertainment said "Toxie and I love this game. Can't stop playing it!"
A brand-new adventure for Victor Vran, Motörhead: Through the Ages is a wild tour through the mythos of the loudest band in the world! Bring the mighty Snaggletooth back to life with the help of Lemmy and Lloyd Kaufman, and harness the powers of the immortal Motörhead to defeat frightening new enemies in three demon-infested worlds intertwined with the songs of the band. Motörhead: Through the Ages was conceived back in 2014, with all three members of the band having been active consultants in its design and development. Further details on the content expansion will be announced in the coming weeks ahead of its release this spring.
About Victor Vran
Victor Vran is an award-winning, isometric action RPG that encourages players to venture and vanquish to their liking. Players can forge their own personal version of Victor by utilizing a vast array of powerful weapons, game-changing outfits, and wicked, spell-like demon powers. Take on waves of demons and clever boss monsters alone, on the couch alongside an ally, or online as a team of four – and emerge victorious. The upcoming console version has been built from the ground-up using developer Haemimont's proprietary engine, delivering outstanding performance at 60fps along with local co-op for 2 players and online co-op for 4 players, which includes daily and weekly maps.

Victor Vran: Overkill Edition promises more thrills than ever before. Players and fans can experience the all-action game in full, alongside two brand new adventures: the ethereal Fractured Worlds – a challenging and empowering new expansion featuring a new chapter in the story of Victor Vran, and Motörhead: Through the Ages – a wild, rock adventure, inspired by, officially endorsed by, and starring, the loudest band in the world.