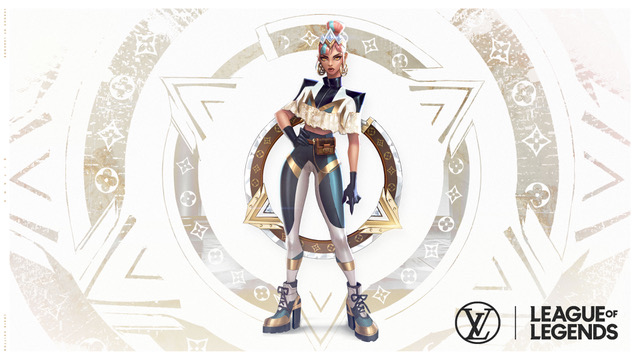 I forbindelse med League of Legends World Championship finalen 10. november har Riot Games annonceret et samarbejde med Louis Vuitton som designer nye skins og hiphop gruppen 'True Damage' som nyt virtuelt band.
Louis Vuitton's Artistic Director of Women's Collections, Nicolas Ghesquière, has created 'Prestige' skins for two True Damage members and champions, Qiyana and Senna. Qiyana's Prestige Louis Vuitton skin will release on the same day as the True Damage skins' release for all five champions, and Senna's Prestige Louis Vuitton skin will be available in early 2020. Only available by playing games during the Worlds 2019 in-game event, Qiyana's Prestige Louis Vuitton skin will be exclusively unlockable until 25th November at 7PM BST. Louis Vuitton will also launch a capsule collection inspired by Qiyana and Senna's Prestige skins, which will be revealed soon.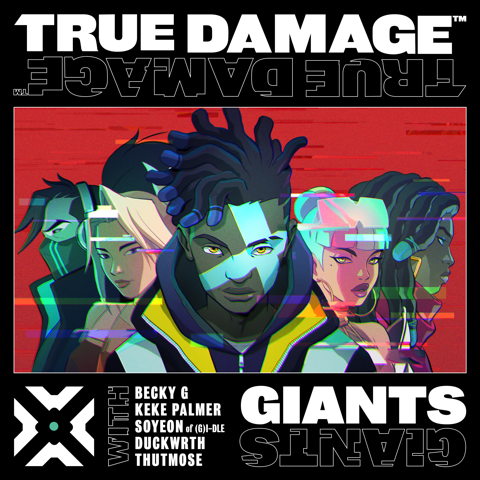 The hip-hop-inspired virtual band, True Damage, consists of League of Legends' champions Qiyana, Senna, Akali, Ekko and Yasuo and is brought to life by a collective of artists: American singer-songwriter Becky G, American actress and singer Keke Palmer, South Korean rapper SOYEON of K-pop group (G)I-DLE, American rapper DUCKWRTH and Nigerian-born rapper and songwriter Thutmose.
The group of artists will perform their single GIANTS live in the Opening Ceremony of the League of Legends World Championship Finals on 10th November at 12PM BST in Paris, France.
"When League of Legends was released ten years ago, none of us could imagine the cultural phenomenon that it has become," said Jessica Nam, Lead Producer for League of Legends. "Now it's clear that gaming sits at the center of pop culture, and we couldn't be more proud to partner with such great talent to showcase what League represents to the world."
Since its launch in 2009, League of Legends has become one of the most popular PC games in the world and a leader in esports. Every year, the best League of Legends teams from 13 regional leagues compete in the World Championships, which began this year in Berlin, shifted to Madrid for knockouts, and will culminate with the 10th November final in Paris. Last year's Worlds was seen by 99.6 million people.