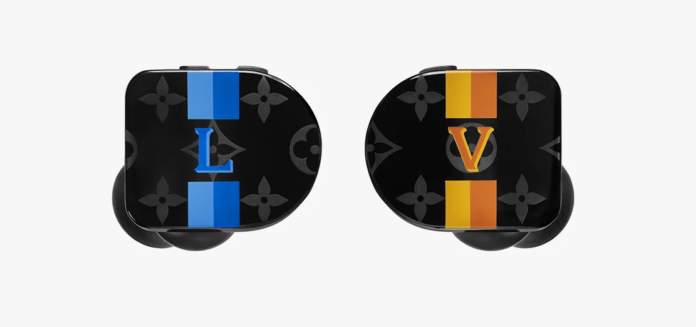 Hvis du skal have fingrene i et eksklusivt sæt høretelefoner, så læs med her.
Louis Vuitton som vi nok kender mest for eksklusive tasker, vil nu også have en bid af gadget kagen. Læs meget mere omkring disse eksklusive Louis Vuitton trådløse høretelefoner her:
Louis Vuitton Launches A Collection Of Unique Wireless Earphones

These new portable sound tools remain faithful to Louis Vuitton's timeless values of luxury, to its spirit of travel and outstanding creativity.

New York City-based audio company Master & Dynamic partners with Louis Vuitton as they enter the audio market with a collection of unique wireless earphones, the Louis Vuitton Horizon Earphones, combining Louis Vuitton's iconic designs with the elevated sound technology of Master & Dynamic.

"From the start in 2014, we set out to create the world's finest luxury audio brand. It was an amazing honor and great point of validation for Master & Dynamic to be approached by Louis Vuitton to co-create their first sound tools" said Jonathan Levine, founder and CEO of Master & Dynamic.

The Louis Vuitton Horizon earphones are inspired by the House's visual universe and come in four colorways: black, white and red Monogram or yellow and blue Louis Vuitton stripes. The Monogram design, contrasting matte and glossy surfaces, dynamic bright colors and refined metallic Louis Vuitton lettering all represent iconic Louis Vuitton signatures. Keeping consistent with the premium materials found in Master & Dynamic's MW07, PVD-coated stainless steel acoustic enclosures house 10mm beryllium drivers to produce Master & Dynamic's warm signature sound.

The architecture of the charging case harmoniously mirrors the shape of the Tambour Horizon watch with its contemporary, concave lines. Available in white and hand-polished stainless steel for the Louis Vuitton Horizon White Monogram earphones and black PVD-coated stainless steel for the other three finishes, the charging case which also features sapphire glass, provides a total of 10 hours of battery life, while the earphones hold 3.5 hours of listening time.

With voice-assistant enabled capabilities, the Louis Vuitton Horizon Earphones gives you the freedom to communicate and listen to playlists on the go with the push of a button, making them ideal for both everyday commutes and longer journeys.

The Louis Vuitton earphones work with all Bluetooth© devices, as well as with the Tambour Horizon smart watch.
Vi deler da lige et par billeder af disse eksklusive høretelefoner nu da vi er igang: