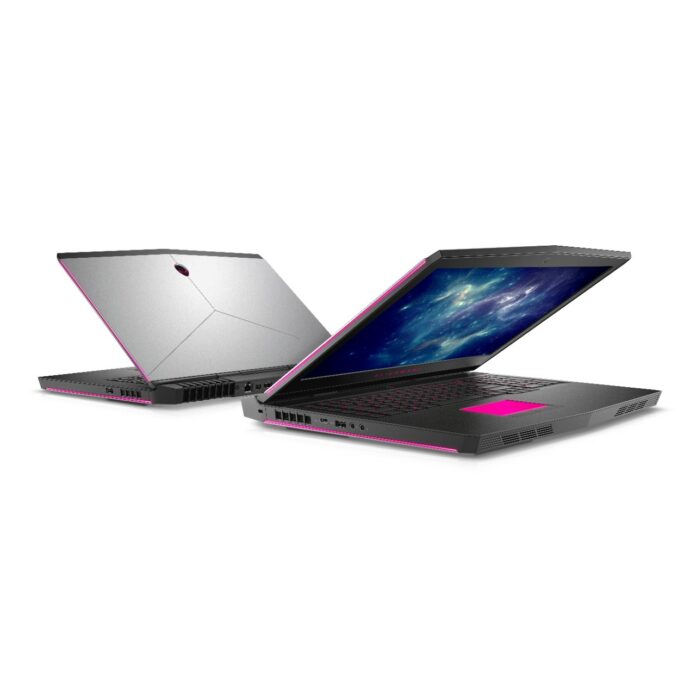 Alienware, som faktisk er Dell, er klar med nye Alienware gamer bærbare. Det præsenteres under navnet Cassini Coffee Lake 15 & 17 selvom deres officielle navn er Alienware 15 R4 MLK og Alienware 15 R4 MLK. De kommer i en række forskellige modeller med Intel i9 k-serien CPU'er og med mulighed for en 120 Hz TN+ skærm. Samtidig er der ny version af Alienware Command Center og som noget nyt lanceres Dell Advantage Rewards. Der kommer samtidig en række opdaterede G3, G5 og G7 modeller fra Dell. Det er Dell's egne gamer bærbare for dig som ikke ønsker at skilte med at du spiller. Dem kan du se nedenfor.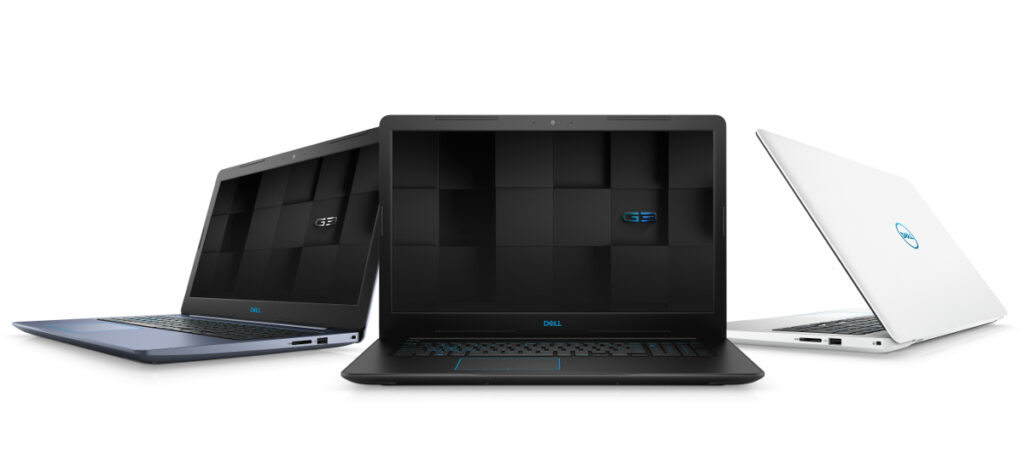 Den sidste der er annonceret er en Dell udgave af HTC VIVE Pro som du kan se nedenfor.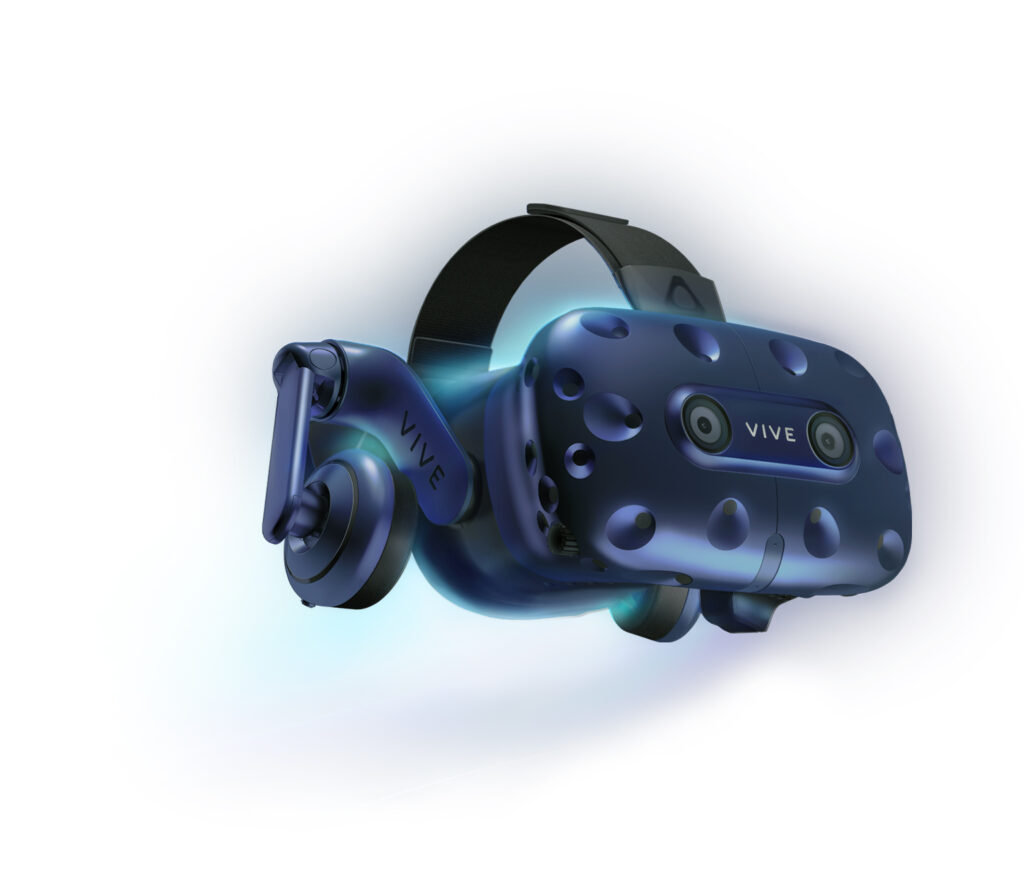 Se mere på http://www.dell.com/da-dk/gaming
Her er hele pressemeddelelsen:
Today, Alienware and Dell are launching six new Windows 10 gaming laptops based on the new 8th Gen Intel® Core™ high performance processors, with significant enhancements over prior generations. Continuing Dell's commitment to provide the ultimate gaming experience for everyone, Dell is also debuting Dell G Series, revitalizing the Dell Gaming portfolio. This suite of PCs are designed and engineered for the gamer who prioritizes performance and excellent gameplay, starting at $749.
Further expanding its more than a decade long legacy in esports, Alienware is forging new partnerships with the NBA, Miami HEAT and Misfits Gaming, and taking its partnership with Team Liquid into unchartered territory for North American esports. These organizations and teams have turned to Alienware for a competitive advantage.
"We are ambassadors to the PC gaming world," says Frank Azor, vice president and general manager, Alienware and Dell Gaming. "From pushing the boundaries of innovation in our Alienware line and creating systems for today's top competitive gamers and leagues, to our new affordable G Series line-up, we're enabling gamers of all levels to game at their best."
Alienware 15 and 17 boost performance with 8th Gen Intel® Core™ CPUs
Alienware 15 and 17 gaming laptops will offer new 8th Gen Intel® Core™ i5, i7, and i9 processors with up to 6-cores, enabling overclocking up to 5.0GHZ for the first time ever on Alienware's most powerful family of laptops. To extract maximum performance from Intel's top performance powerhouse processors, Alienware mechanically engineered improved cooling technology, Alienware Cryo-Tech v2.0, with 50% thinner fan blades and a vapor chamber on the CPU to cool down the higher number of cores more efficiently. Fusing these breakthrough innovations into new Alienware 15 and 17 laptops adds a measurable 10% performance boost1, making AAA gameplay and VR immersion significantly smoother.
To help gamers effortlessly yield their most peak performance, Alienware ha incorporated the next generation of Alienware Command Center into its latest lineup of laptops. Debuted at CES 2018, this  simple yet elegant new interface helps novice and experienced gamers optimize, overclock, and tune Alienware PCs and peripherals to their unique gaming needs. Catering further to user-customization, the new generation of Alienware Command Center gives gamers complete control over the Alienware 15 and 17 laptops' 13 programmable lighting zones supporting full RGB values and up to 16.8m colors, unlocking more than 80 quadrillion possible lighting combinations to explore.
Joining the Alienware 15 and 17's iconic space grey aesthetic, Alienware will welcome a sleek new Epic Black color option in both sizes8 for gamers to choose.
Alienware Arena Rewards
Alienware's active Community Rewards Program that launched eight years ago is expanding to new levels. Alienware Arena Rewards now will offer gamification and engagement discounts to all fans. Daily games allow fans to win Arena Rewards Points and Dell Advantage Rewards7. Arena Rewards Points help customers to level up (noob, casual, enthusiast, veteran, hard core, elite) securing different perks and prizes or Dell Advantage Rewards every time customers level up. These Dell Advantage Rewards can be redeemed for discounts on various products.
While most reward programs require a purchase to earn points Alienware Arena members can simply earn through games and community engagement. When fans earn these points they don't lose them, fans will continue to grow in level where they'll be offered level specific incentives including points boost (ie earn 2x the number of points for the next 24 hours2) to discounts and other financial benefits when customers join Dell Advantage.
Launching along with Arena Rewards is the Alienware Arena Game Vault mobile application, giving customers the opportunity to earn additional points at big gaming events on the go. Fans will have their first chance to start earning these points during PAX East in Boston. Beginning April 3 at 7am CDT fans can text ARENA to 41411 to download (ioS and Android)6 and start winning Arena Reward Points and other prizes.
Dell G Series, a robust new portfolio of affordable game-ready PCs
Building upon a fierce commitment to deliver gaming solutions for players of all levels and budgets, Dell is launching an expansive new suite of Windows 10 gaming PC. All four systems, Dell G3 15 and 17, as well as Dell G5 15 and Dell G7 15, feature gaming-forward design and snappy performance at affordable prices.. These new game-ready laptops are equipped with up to powerful NVIDIA GeForce GTX 10-Series GPUs, 8th Gen Intel® Core processors, thermal management solutions, intelligent content prioritization software, anti-glare IPS panels, and other complimentary features intended to get gamers fully immersed into their games.
Dell G3 15 and 17
Coming in 15 and 17-inch sizes, Dell G3 15 and 17 laptops are powered by NVIDIA GeForce GTX 1050 up to 1060 Max-Q discrete GPUs, up to 8th Gen Intel® Core™ i7 CPUs, dual fans and dual drives with SSD options
The laptops 2×2 WiFi antenna design provides great wireless performance, while the SmartByte software prioritizes gaming and video content keeping themsmooth, even during large file downloads
All encased in a refined performance inspired design and a silky matte exterior finish, the laptops boast a sleek 22.7mm (15) / 25mm (17) profile encouraging gaming-on-the-go
G3 15 is Dell's thinnest gaming laptop to date
Dell G3 15 will offer three color options (Black, Recon Blue, Alpine White) and Dell G3 17 will offer two color options (Black, Recon Blue)8
Dell G5 and G7 15
For those seeking a step-up in performance from the G3 systems, the Dell G5 and G7 15 come in a sleek 25mm thin 15-inch chassis, with powerful NVIDIA GeForce GTX 1060 GPUs with Max-Q design technology
The systems feature 6GB GDDR5 dedicated memory5, up to 6-core performance with 8th Gen Intel® Core™ processors (with up to Core i7 on the G5 and i9 on the G7), dual fans, and dual drives with SSD options
G7 15 will offer optional 8th Gen Intel® Core™ i9 CPU and UHD display (3840×2160) configurations, available in late April
Killer 1×1 networking optimization (supporting up to 2×2) or SmartByte software responsively prioritize content downloads for liquid smooth gaming and streaming
Designed to push heat and noise away from the user, Dell equipped a front air intake and rear exhaust vent to the laptops' frames to keep players cool, and able to game longer
Immersing players deeper into the game, Dell G5 and G7 15 will also offer an optional IPS UHD 4k panel to summon a premium on-screen experience
Dell G5 15 is available in either Standard Black or Beijing Red flavors, and Dell G7 15 is available in either Standard Black or Alpine White8
Alienware and NBA 2K League team bring spectacular viewing experience to basketball and esports fans
Alienware is bringing its PC gaming portfolio and 11-year esports legacy to the NBA 2K League, the first official esports league operated by a U.S. professional sports league. Alienware and Dell hardware will be used throughout the NBA 2K live studio experience during league competition.
"We selected Alienware as our exclusive hardware provider because we want all NBA 2K League competitions to be played on the best platform," said Brendan Donohue, Managing Director, NBA 2K League.  "Alienware accomplishes that by providing the fastest possible gameplay for our talented players and delivering a second-to-none viewing experience for our passionate fans."
The 2018 NBA 2K League debuts May 2018 on Twitch,  and the NBA Draft Clash, powered by Alienware, broadcasts live April 6 from 4 to 6 p.m. from the PAX East Arena in Boston.
Miami HEAT and Misfits Gaming select Alienware for competitive advantage
Miami HEAT and premier esports organization Misfits Gaming recently announced they have selected Alienware technology for a competitive advantage for their esports teams. Misfits players will be training and streaming utilizing all Alienware hardware. The full list of technology includes Alienware Aurora desktops, Alienware 15 laptops, AW2518H 240Hz monitors and mixture of Alienware keyboards and mice, ensuring a world class experience.
"We couldn't be more excited to announce this foundational partnership with Alienware," said Misfits Gaming CEO Ben Spoont. "Alienware will power and enable all our Misfits athletes across the world with high-performance PCs and equipment. We look forward to a long-standing relationship with Alienware."
Alienware and Team Liquid unveil first-ever Esports Training Facility
On March 7, Alienware and Team Liquid recently celebrated the grand opening of the Alienware Training Facility, setting a new standard for a dedicated esports training. Announced at years CES, this tech-rich, 8,000 sq foot space — designed to mimic the kind of high-tech training offered to traditional athletes — serves as the new North American Team Liquid headquarters, supporting multiple competitive teams with an in-office chef, sports psychologists, nutritionists, dedicated coaches and analysts. Here, more than 40 TL staff and players will be collaborating daily out of an exciting workspace powered by the newest and most powerful Dell and Alienware technology.
Checkout some photos from the grand opening event of the North American Alienware Training Facility here. Plans are underway with Team Liquid to establish a second training facility in the Netherlands by the end of 2018, which will serve as their new European HQ.
In Japan, Team Liquid announced the addition of champion Street Fighter pro AW Nemo, and John Takeuchi to their active roster. As the previous sponsor of AW Nemo, Alienware is proud to help bring our amazing partners together.
Dell to offer HTC VIVE Pro
Announced at CES, Dell was the first and only PC provider to sell the consumer version of HTC VIVE VR headsets. Building upon this partnership, Dell is now among the first to sell the HTC VIVE Pro on Dell.com, providing a single purchase path for all VR needs. Starting at $799 (for the headset only), the VIVE Pro the most capable, and fully featured Virtual Reality system VIVE has ever made will be available April 5 in the U.S. on Dell.com, with plans to expand globally later this year.