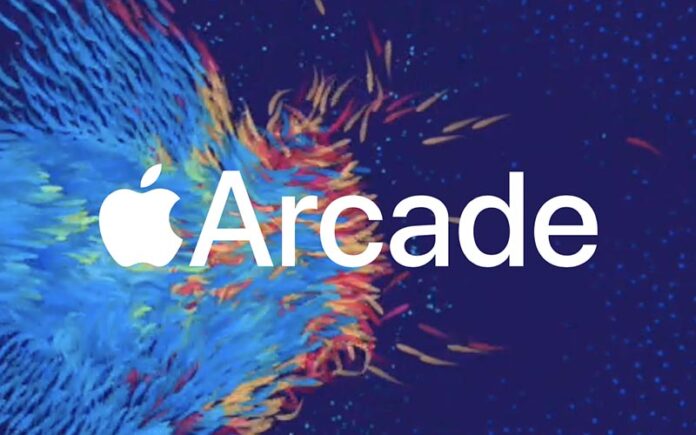 Du finder Apple Arcade i App Store og for blot 39 kroner om måneden får man fri adgang til at spille masser af spil produceret af nogle af verdens mest talentfulde spiludviklere. Der kommer løbende nye spil til i Arcade og man kan spille på alle sine Apple enheder, som iPhone, iPad, Mac og Apple TV. Her er er listen med nye spil som du kan hygge med i weekenden:
Super Mega Mini Party
Publisher: Red Games
Genre: Action
Description: Compete with players from around the world in hyper casual competitive mini-games or throw a Super Mega Mini Party with friends! Players will enjoy eight challenging multiplayer mini-games and challenge up to four friends or online players in party mode. Perfect your skills and earn achievements in solo training mode.
Monomals
Publisher: Picomy
Genre: Music and Action
There's a big music contest going on amongst the animal-DJ's of the world! Armed with deep water fishing gear, help the animals catch all of the Monomals™ and use the Monomaker to create your own music and listen to your self-created playlist during their fishing adventures. Choose your favorite animal-DJ: Retro Rabbit, Funky Frog or Techno Tiger and explore 21 beautiful oceanic courses full of hazards and challenges. Discover dozens of collectibles and power-ups and enjoy incredible 60-fps console-quality graphics.
Mosaic
Publisher: Raw Fury
Genre: Adventure
Description: You live a monotonous and repetitive lonely life in a cold overpopulated ever-expanding city. The phone is distracting you with meaningless notifications as you move through anonymous crowds on your way to work at a megacorporation where yet another long day with overtime awaits. You have no real sense of meaning – until one crucial day, when strange things start to happen on your commute to work and everything changes. Mosaic is a dark, surrealistic and atmospheric adventure game about urban isolation and the dread of being a piece in a giant machinery you can't understand. From the makers of Among the Sleep, developer Krillbite Studio is going from horrors of childhood to the dreadful loneliness of adult life. Her er listen med nyheder hvis du trænger til indedørs hygge i weekenden:
Jumper Jon
Publisher: Ogre Pixel
Genre: Adventure
Description: Jumper Jon is platform adventure game where Jon, a tiny devil who lives in Limbo dies and respawns every 30 seconds. Jumper Jon takes place in hell where he and his friend Jane attempt to discover what is causing the big imbalance between good and evil on earth. Jumper Jon is an adventure that will be released by chapters and offers a new time concept never before seen in the metroidvania genre before.
Star Fetched
Publisher: Crescent Moon Games
Genre: Adventure
Description: Star-Fetched is a sci-fi platformer about a young space-adventurer who is mysteriously teleported to a far away solar system to help defend against an oncoming alien invasion. It combines side-scrolling action with elements of tower-defense, exploration & RPG. Rhys Randall, having just returned from a successful adventure, is in his dad's shed making repairs on his ship. Just then, a strange transmission begins playing over the radio asking for his help against an oncoming invasion from a powerful alien race. Before he can respond, he finds himself teleported to an alien world in a far away solar system. With only his spacesuit and a low-powered gun, he must now gather enough resources to build a ship, explore the surrounding planets, and find a way to defend the solar system from certain doom.