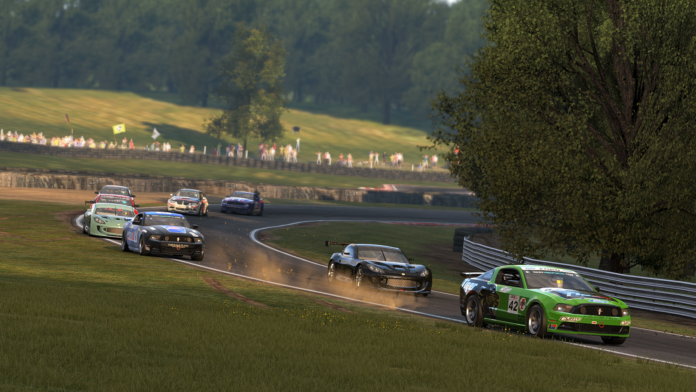 Der er netop udgivet en Patch 1.04 til Project Cars, og vi kan bringe jer listen over de rettelser der er i den patch.
Det er mest visuelle rettelser, men der er også lidt der ændre på kontrollen af bilerne.
I kan se den fulde opdaterings liste her:
GENERAL
Pagani Monza Club day invitational event – no longer causes the game to crash when using a specific livery on the Pagani Huayra.
Anisotropic filtering has been increased to help reduce blurry textures.
Temporal anti-aliasing has been further optimised. This reduces the ghosting effect and additionally gives the player full control via a slider to tweak the resulting image according to personal preference.
PERFORMANCE
All shaders have been rebuilt using new shader compiler, giving a significant performance boost in some areas.
CPU performance gains due to new more aggressive code optimisations.
PHYSICS & AI
The AI loss of grip that results from tyre degradation as a result of wear is now more noticeable.
The AI will now show much more realistic grip loss when running on slick tyres in the rain.
First pass improvements on various tracks to enhance the AI performance and ability (Azure Circuit, Donington GP, Watkins Glen, Bathurst, Nordschleife).
REPLAYS
Improved the smoothness of the sun, moon, stars, and shadow motion when rewinding replays of a race that had a high time acceleration.
Patch 1.04 til Project Cars kan downloades nu til Playstation 4, Xbox One og PC og fylder cirka 500 MB.