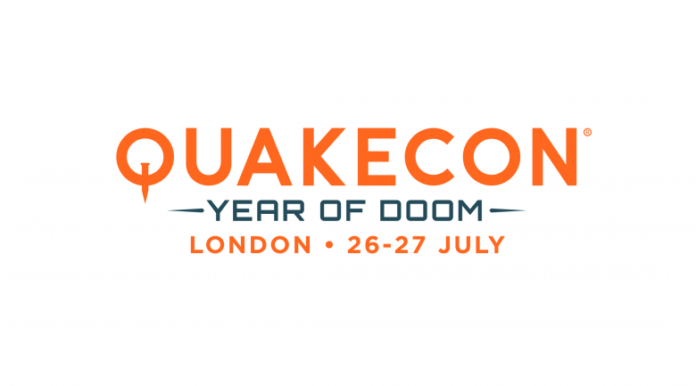 Det er Doom År og Bethesda har nu annonceret at QuakeCon kommer til Europa. Det bliver 26-27. Juli i London og vi har link nederst hvis du skulle være interesseret i deltage.
Today we're very excited to introduce you to the evolution of QUAKECON. This year, for the first time ever, Bethesda Softworks will host 'QUAKECON Europe' at Printworks, London, across 26-27 July. The free event will run simultaneously with the traditional convention in Dallas, Texas.  
Fresh for the 'Year of DOOM', fans attending can expect to gain hands-on access to the latest and greatest games that Bethesda has to offer. DOOM Eternal takes centre stage across this two-day event and will be publicly playable for the first time outside of North America. In addition to this, a range of existing and unreleased titles will be available to play.
Wolfenstein: Youngblood, RAGE 2, QUAKE Champions, Fallout 76 and The Elder Scrolls Online will be just a few of the other titles available to play, but that's not all. Not only will QUAKECON Europe host the first hands-on DOOM Eternal fan experience outside of North America, but it will also offer opportunities for fans to see where it all began with a retro area showcasing the humble beginnings ofDOOM.
Further experiences at the convention will include art galleries, panels from games industry experts, a table top corner, and a chance to meet some of Bethesda's development talent.