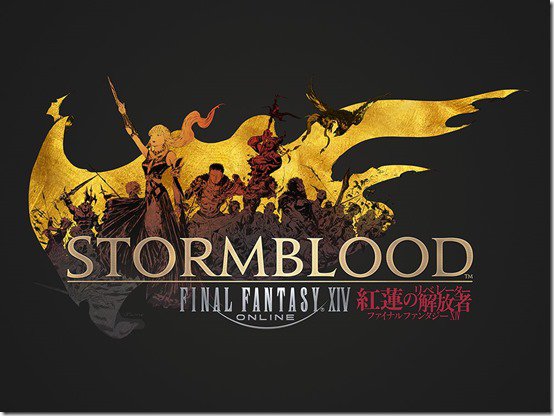 Så er patch 4.3 er ude nu og der betyder nye trials, dungeons, quest og meget andet. Vi har oversigten nendefor:
A wealth of fresh adventures are today available in FINAL FANTASY® XIV: Stormblood™ with the launch of Patch 4.3: Under the Moonlight. The eagerly-awaited update brings with it the next chapter of the Return to Ivalice 24-Man Alliance Raid series, alongside a new Dungeon, Trial and Beast Tribe Quests all while continuing the thrilling story of the critically-acclaimed MMO.
The Ridorana Lighthouse

Today's update will add many new challenges to the game, including:
• New Main Scenario Quests – The Stormblood storyline continues in the far-eastern land of Doma.
• New Sidequests – The legendary tale of The Four Lords continues, while players will also aid in Doman Reconstruction.
• New 24-man Alliance Raid – The second chapter of the popular Return to Ivalice series takes players to the Ridorana Lighthouse.
• New Trial – A surprise players will have to discover for themselves…
• New Dungeon – Explore the abandoned mausoleum of the legendary hero who united Doma in The Swallow's Compass.
• New Beast Tribe Quests: The Namazu – A new series focused on quests for the Disciples of the Hand and Land.
• Cross-world Linkshells – A new linkshell chat system will allow players to communicate across servers within their data center with ease.
• Updates to jobs, PvP, glamour system, housing, performance actions, new powerful gear and more.
Namazu Beast Tribe Reward Mount

But this is only the beginning – today's launch marks the start of the Patch 4.3 series, with even more challenges set to arrive in the very near future:
• New Ultimate Difficulty Raid (Patch 4.31) – Players seeking the greatest challenges may test their skills against this new incarnation of Ultima Weapon.
• New Deep Dungeon: Heaven-on-High (Patch 4.35) – Explore the 100-floor tower within the Ruby Sea.
• Even Further Hildibrand Adventures (Patch 4.35) – The Inspector Extraordinaire returns to right more wrongs and solve new cases.
• The Next Installment of The Forbidden Land, Eureka – The Pagos Expedition (Patch 4.36)