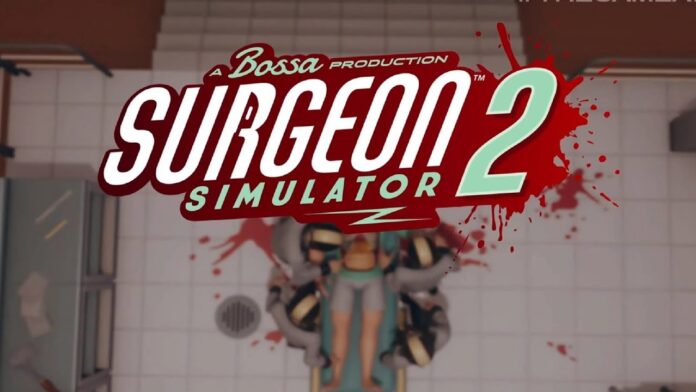 Så du nyheden om Surgeon Simulator 2? Nu kan du vinde $1000 ved at skabe den bedste bane i den nye Creation Mode. I traileren nedenfor viser Bossa Studios hvordan det virker.
The Creation Mode is the very same set of tools that Bossa Studios used to create the story content for Surgeon Simulator 2 . Designed with players in mind, Creation Mode is intuitive, easy to navigate, and incredibly versatile. It is easily accessed from within the game, and can be used solo or in online multiplayer with up to three other players.
Players can design and decorate levels in any way they want using the Creation Mode Catalogue, which boasts a heart-racing array of surface textures, furnishings and decorations. It not only allows players to build the medical facility of their dreams (or nightmares!), but pretty much anything their imaginations can think of, including futuristic space stations, horror-themed hedge mazes, or even a fully functioning dance machine (just some of the things already created by the community during Closed Alpha). This is made possible thanks to the tool's Circuit Mode, which allows players to bring levels to life by wiring up complex systems, whether that's pressure plate actioning doors or full-blown escape rooms. Gameplay rules and level logic are also customizable, meaning solo adventures, team challenges or intense free-for-alls are all possible.
All levels built in Creation Mode can be seamlessly shared with the Surgeon Simulator 2 community for everyone to play. Bossa Studios will handpick 5 levels every month for their prestigious Community $potlight. Each level that wins a Community $potlight award not only gets pride of place within the in-game terminal but a cash prize of $1,000 (USD) paid directly to the creator(s). More details can be found on the Surgeon Simulator 2 website.