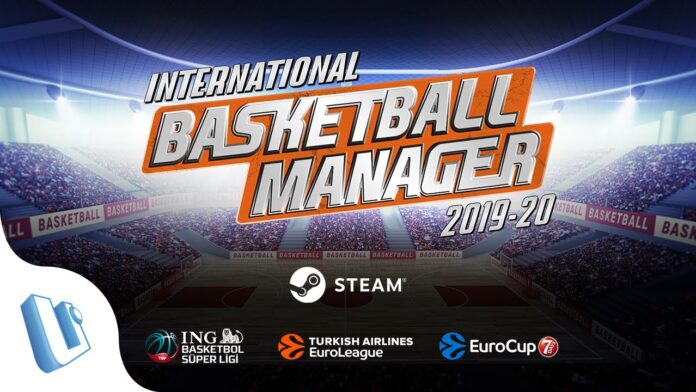 Så er sæson opdateringen til International Basketball Manager ude på Steam i Early Access. Det er den spanske udvikler U-Play Online som er baseret i Barcelona som udvikler spillet.
International Basketball Manager features the official licenses of Euroleague Basketball –including Turkish Airlines EuroLeague and 7DAYS EuroCup– and ING Basketbol Süper Ligi, and it also contains 18 unofficial leagues from America, Europe and Oceania.
"International Basketball Manager is the most complete basketball management game in the market", says Jordi Torras, CEO and co-founder at U-Play Online. "Our intention is to create the game that every basketball fan has dreamt of".
Apart from updating each team with data from over 3.2k players, Season 2019-20 Update in International Basketball Manager includes 4 new unofficial leagues such as Australia, UK, Belgium and Portugal, which turns into 18 world competitions in total.
Features
Official license of the Turkish Airlines EuroLeague and the 7DAYS EuroCup.
Official license of the ING Basketbol Süper Ligi.
18 competitions throughout the world. Play the best leagues in the globe such as USA, Spain, Russia, Italy, France, Greece, Germany.
New update includes leagues from Australia, UK, Belgium and Portugal.
2 match simulation modes: virtual and result.
Multiplayer matches in one computer (8 players max.).
More than 15 qualities to define players (fit, mind, attack, defense, adaptation, loyalty…).
Retire the No. of your stars and see them in the museum.
Specific training for each player to improve their strengths depending on age and the capacity of your staff.
Modular extension of the pavilion and its facilities (car park, dressing rooms, electrical equipment, scoreboards…).
Sign, transfer on loan, transfer or fire players to conveniently adapt your squad.
Call up a good scouting team and ask them to visit international tournaments to discover top rookies before than your competitors.
Play with different national teams and play in tournaments such as the World Cup, the European Cup and the Olympic Games.