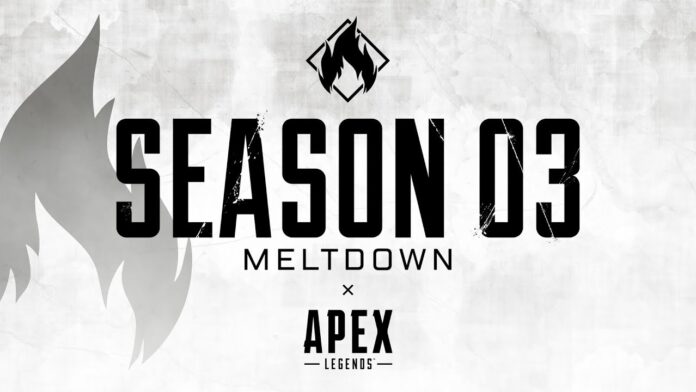 Den nye 3. sæson af Apex Legends, Meltdown, har fået et spritnyt map, der hedder Worlds Edge.
I Worlds Edge får spillerene muligheden for at nedlægge al modstand med det nye våben, Charge Rifle. Derudover får spillerne muligheden for at suse rundt fra sted til sted på de nye gejsere, som skyder spillerne op i luften, så de derefter kan svæve videre.Den nye sæson gør det også muligt at låse op for den nye legende, Crypto.
Med Crypto er du specialist i overvågning og brug af droner, som kan skaffe dig lige den fordel, dit hold skal bruge for at vende sejrsstimen.
Respawn today launch Apex Legends Season 3 – Meltdown transporting players to World's Edge, the all-new arena on Planet Talos which continues to evolve the game's dynamic and competitive gameplay. The new season also introduces Crypto and his strategic hacking abilities to the competition, the new Charge Rifle weapon, a new Battle Pass packed with rewards and skins to collect and much more.
Respawn has released a series of new videos in celebration of the launch of Season 3
A breakdown of the new features in Apex Legends Season 3 – Meltdown arriving today on the PlayStation®4, Xbox One or PC via Origin can be found below:
Drop into the New Arena — World's Edge: Champions have been transported into an abandoned industrial settlement that has been conquered by nature. Tense urban combat gameplay heats up in Season 3 and players will find all kinds of new things to discover.
A New Legend Enters the Arena – Crypto: Originally known as Tae Joon Park, Crypto shed his identity and was forced into hiding after being framed for espionage and murder. Since then, he has used his expertise in engineering and robotics to provide intel and disable traps set by his enemies. Whether Crypto is using a drone for surveillance or disabling enemy defenses with an EMP blast, this new Legend is one players should be watching out for — unless he isn't watching them first.
Bragging Rights with the Season 3 Battle Pass: Available for 950 Apex coins, the Battle Pass gives players the chance to earn over 100 exclusive items throughout the season including Legend and weapon skins, Apex packs and much more. The Apex Legends Battle Pass also gives players access to Daily and Weekly Challenges designed to help them level-up even faster. Players looking to get the jump on this Season can also purchase the Battle Pass Bundle for 2,800 Apex Coins, instantly unlocking the first 25 levels for the Season. For more information on the Season 3 Battle Pass visit:https://www.ea.com/games/apex-legends/battle-pass
Prepare for the Charge Rifle: Take aim with the Charge Rifle, which can be found scattered around World's Edge.
Apex Ranked Leagues Series 2: Now live and will allow players to climb to their true skill ranking quicker, as well as more time to compete at their actual skill level. In addition to an updated scoring system, Ranked Leagues Series 2 will introduce cosmetic rewards for ranked performances and a stricter penalty for players who abandon matches. For more information on the Apex Ranked Leagues Series 2, visit the Apex Legends blog here.
Season 3 is only the beginning as fans can look forward to additional events throughout the season, including something hauntingly exciting for Halloween. During Season 3 – Meltdown, players will also be able to purchase the first physical editions of Apex Legends for PlayStation 4, Xbox One and PC on October 18 at retailers worldwide. The Apex Legends Lifeline Edition and Apex Legends Bloodhound Edition will include exclusive Legendary skins, banners and badges, and 1,000 Apex Coins to spend in-game. Additionally, Apex fans will have more ways to show off their fandom starting with Weta Workshop Legends statues and Funko Pop! figures of their favorite Legends later this year.