Så er der ny gear til alle med benzin i blodet. Det er produkter fra øverste hylde for den kræsne kender når der for alvor skal gives fuld gas i en af de motoriserede bilsimulatorer. Her får du de helt rigtige rat og pedaler så det eneste du mangler er hjelmen.
Performance and value.
Our new entry-level hub offers many of the advanced features of the ClubSport Universal Hub at a lower price.
An innovative slider mechanism allows effortless positioning of the button islands and shifter paddles to suit different wheel sizes.
The hub has threaded holes for 3 x 50 mm and 6 x 70 mm mounting patterns, meaning that all current Fanatec wheel rims can be attached, and it is also compatible with many wheel rims from brands such as MOMO, SPARCO, or OMP.
Packed with features and inputs.
Alongside eight standard buttons with snap-dome activation, the integrated button islands also feature a 2-way rocker switch, two 2-way toggle switches, and a 7-way FunkySwitch™ with rotary encoder functionality. The shifter paddles are reinforced with a honeycomb structure, shaped to fit most wheel rims. The width of the paddle positions is adjusted together with the button islands as part of the slider mechanism. Snap-dome activation gives a reassuring click with every shift.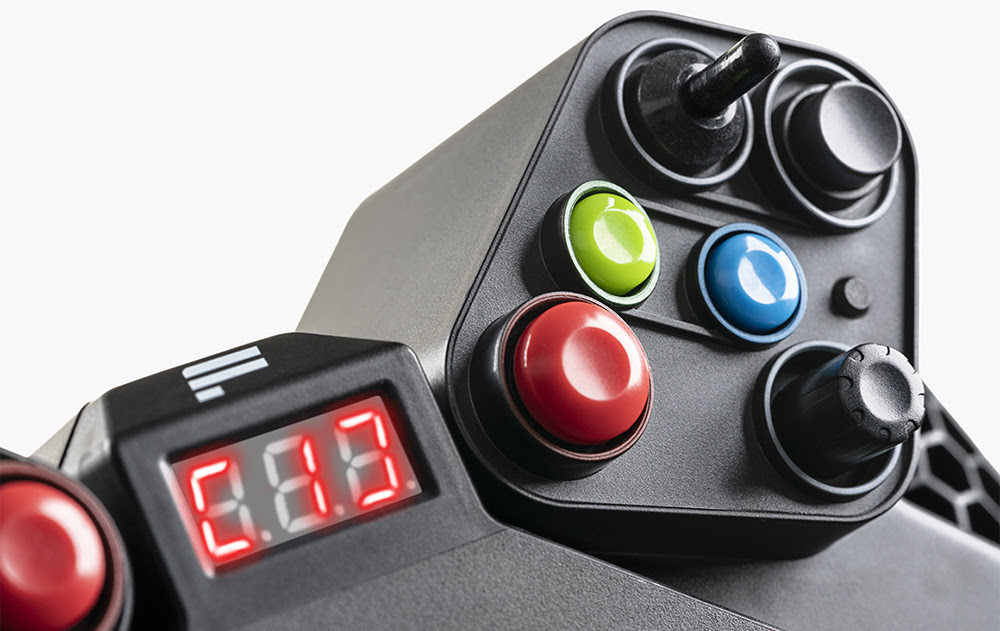 Access the FANATEC® Tuning Menu with just the press of a button. Adjust your wheel base force feedback and other hardware settings while you drive using 7-way FunkySwitch™ and LCD display.
No clamping bolt required! The improved Simplified Quick Release Adapter clamps easily to the steering shaft by hand, without the need for tools. The adapter is also removable, and can be replaced with the ClubSport Quick Release Adapter, unlocking High Torque Mode on Podium wheel bases.
Firmware Manager simplifies the hardware installation process
Alongside the new product is Fanatec Driver v400. Driver v400 marks a big improvement in ease-of-use, with the introduction of Firmware Manager, which guides the user through all firmware updates step by step, including instructions and functions to calibrate wheel centre, shifter, and more.
Firmware Manager can also save your Tuning Menu settings and restore them automatically after the update if you wish.
You will also be informed if a new steering wheel is attached which the currently installed base firmware doesn't recognise/can't support. If shown, you must download the most recent driver from the product page and update the firmware. Full details are available on the Fanatec Forum.