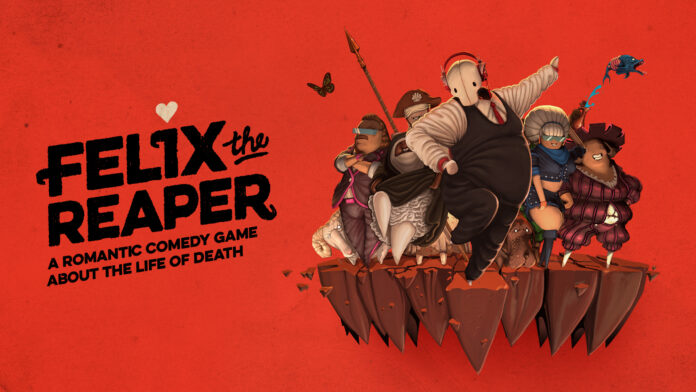 Danske Kong Orange kommer med deres opgave eventyr Felix The Reaper til Xbox One, PlayStation 4 og Nintendo Switch samt på Steam 17. oktober. Det er Daedalic der er udgiveren. Det er en romantisk komedie om den dansende dødsengel Felix. Nå ja og så er der opgaver som skal løses gennem eventyret.
Felix The Reaper is a romantic comedy and 3D puzzle game in which players alter events to end the lives of humans as ordered by the Ministry of Death. Like all reapers, Felix can only move in the shadows, but thankfully he can change the direction of the sun and move objects in a snap to create safe passage through increasingly devilish scenarios. Each destiny fulfilled gets Felix one step closer to his heart's desire: Betty the Maiden from the Ministry of Life. This eccentrically surprising adventure features original music from a dozen independent musicians, as well as an intricate in-game database on the art and representation of Death throughout history.

Key Features:
A wonderfully original puzzle adventure with uniquely challenging gameplay set in a beautifully colorful, gruesomely sweet world.
Samba through over 20 story levels, plus hardcore difficulty variants for each stage and bonus unlockable time trials.
Play as Felix, a loveable reaper with the heart of a dancer.
Choose your own tunes on Felix's Walkman from a variety of indie music artists.
Watch Felix dance with exquisite moves developed by professional dancers.
Experience a fantastic world inspired by and showcasing nearly 1,000 years of art and storytelling depicting Death across multiple cultures.