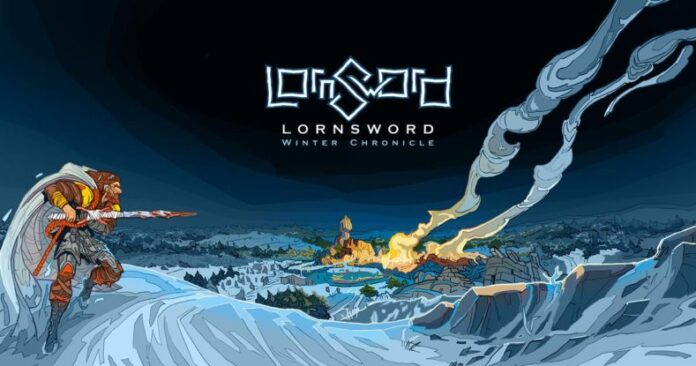 Tower Five er en uafhængig udvikler hvor nogle tidligere har været en del af Creative Assembly. De kommer nu med deres bud på et historie dreven fantasy aktion strategi spil i form af Lornsword Winter Chronicle. Det kommer på Steam Early Access 30. maj og kommer som udgivelse til PC og konsoller sidst på året. Vi har en teaser trailer og mere her under:
Featuring a drop-in and drop-out cooperative mode that allows the player to team up with an ally for intense melee and ranged based combat against enemy factions, Lornsword Winter Chronicle is setting its sights on action RPG and action strategy fans with an experience that includes resource management, base building and upgrading, exploration and combat in a dynamic battlefield. Presented in a three-dimensional top down perspective, players will be judged by the decisions they make as a general on the battlefield, directly commanding soldiers and units, building their settlement, capturing mines, farms and searching for artifacts in detailed environments, that begins within a land of snow and ice.
"We're very excited about bringing Lornsword Winter Chronicle to Early Access at the end of May," said Renaud Charpentier, Game Director at Tower Five. "Action strategy games have been in our blood for many years, so we're excited to deliver our own take on it that encapsulates that collective experience and expertise."
Lornsword Winter Chronicle builds on the foundation of classic real time strategy gameplay with an engaging narrative and detailed graphics, but with a more direct and action based control system. Players will need to make some hard and fast choices about sustaining and growing their armies. Players will need to think on their feet in fast paced battles and decide if they should take the fight to the enemy as commander of an army alone or enlist the help of an ally through co-op play in the unfolding real-time tactical control of battles.
The game aims to put a big emphasis on the player experience with a focus on the control system which Tower Five feels is the primary coalition between the game and the player. Tower Five aims to fully integrate a seamless control system by way of a controller with all the intuitive classical actions of an RTS without the need for a mouse.
The Lornsword Early Access adventure begins with the prologue and first chapter, to be completed by two more chapters when the game launches later this year.