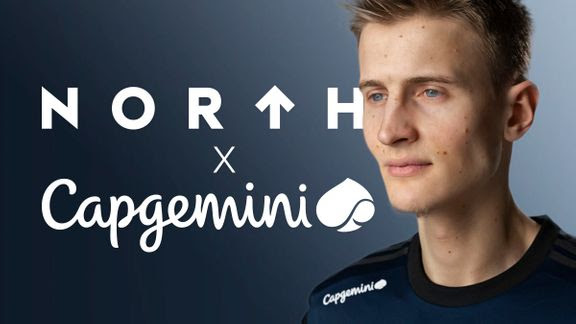 Capgemini indgår samarbejde med North. Nedenfor har vi videopræsentationen og under den har vi hele pressemeddelelsen.
Capgemini, a globally leading IT consultancy company, today acknowledges esports as one of the most important cultural evolutions in modern times in a partnership with one of the most prominent esports organizations, North.
As of today, the Capgemini logo will feature on the North jersey, when they ~100 days a year travel around the world and compete in front of million viewers worldwide. Furthermore, Capgemini will spearhead several initiatives and events for employees and partners to promote esports and attract future employees.
Capgemini is in the forefront of innovation and the business application of technology and believes that the interplay between technology and humans create better businesses and a better world.
Esports is a global culture and the idea of digital sports falls naturally into the Capgemini DNA as a technology leader and into the hearts and minds of our employees. Beyond the technological and innovation dimension that unites the world of Capgemini and the world of esports, the partnership with the North is based on the sharing of common values such as Boldness, Team Spirit and Fun.
"We are happy to welcome Capgemini to the North family and thrilled to collaborate with a company that understand us and who is in the forefront of digital innovation. North is an ambitious team that wants to continuously improve and delight their audiences. Surrounding ourselves with the best of talent in two industries that share values and have many synergies between them, is the way to achieve our ambitions" says North CEO Christian Sørensen.
Anil Agarwal, President of Capgemini Scandinavia Business Unit, explains: "We have had several talks with North and realized that the two companies share the same values. We look beyond traditional partnerships and towards something that reflect our boldness and innovative approach. We are delighted to partner up with one of the most professional esports organizations, which ultimately will strengthen our ties to a large community of potential like-minded employees and future employees. Capgemini is one of the leading IT consultant business in the world. But we are also gamers.".
Esports is a global culture growing exponential, from 147 million viewers globally in 2017 to expected 456 million in 2019. Many viewers and players range within the age and the background that the company is looking to recruit.