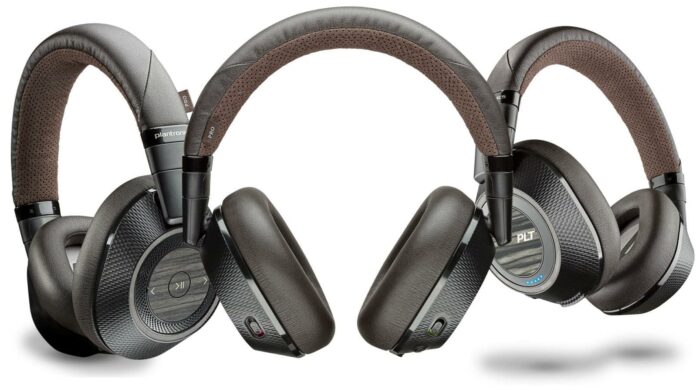 Så har Plantronic vundet en kategori for 10. år i træk denne gang med det trådløse Plantronics BackBeat PRO 2. Vi har sakset pressemeddelelsen:
Plantronics, a pioneer in audio and wearable technology, today announced that the judging panel for the International Forum Design (iF) has chosen the critically acclaimed Plantronics BackBeat PRO 2 wireless headphones as the winner of its prestigious 2017 Product Design award in the audio category. This latest win marks the 10th consecutive year Plantronics has been honored by the iF International Forum Design GmbH organization for design excellence. Previous winners from the Plantronics BackBeat family of wireless stereo products include BackBeat SENSE, BackBeat FIT and BackBeat PRO.
The iF Design Awards have been internationally recognized as a hallmark of design excellence for over 60 years. This year the high-profile international jury evaluated 5,500 entries from 59 countries to determine who would receive its coveted seal of distinction. Products were evaluated based on innovation, functionality, design quality, material, and ergonomics and environmental compatibility, among other criteria.
"At Plantronics, we take great pride in the quality, research and testing that goes into designing all of our audio solutions to help people have the best experiences possible. This is at the core of our brand, and it drives everything we do," said Darrin Caddes, vice president of corporate design at Plantronics. "Our mission with BackBeat PRO 2 was to create a premium headset that offered the next level of audio quality, comfort and design to encourage more consumers to cut the cord and take their audio experience wireless. We are therefore extremely proud to be receiving our 10th accolade from the iF design awards for BackBeat PRO 2, as it is the highest possible praise in our field."
BackBeat PRO 2
Delivering a high-quality, full-range listening experience, BackBeat PRO 2 turns any moment into a refuge from a noisy world. On-demand active noise-cancellation (ANC) means you can minimize background noise when needed while working or traveling, and switch to open-listening mode to hear announcements, conversations or your environment without removing your headphones.
BackBeat PRO 2 provides the ultimate in wireless freedom with Class 1 Bluetooth® for an impressive 100 meter range when paired with a Class 1 Bluetooth device. Plantronics smart power management technologies give you up to 24 hours of continuous listening time on a single charge, up to 21 days of standby power, and up to six months of DeepSleep hibernation if inadvertently left on.
Other stereo Bluetooth headphones in the BackBeat Family include:
Each BackBeat product features the ability to make phone calls and enjoy music, as well as the quality, durability, comfort and best-in-class experience that customers have come to expect from Plantronics.