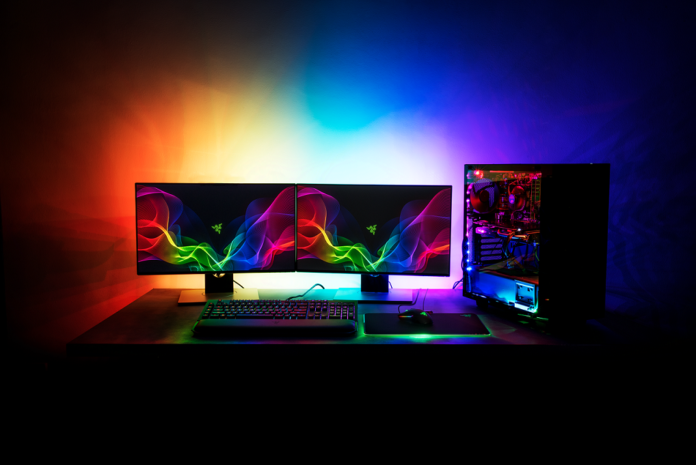 Der kommer fuld knald på farverne når Razer's Chroma LED strips kommer på markedet. Sammen med udviklingskittet Razer Chroma Hardware Development Kit (HDK) så kan alle være med til at programmerer de farver der passer dig. Her er mere:
Users can shape and bend the LED strips to fit virtually any surface to light up an entire room, home or office for total game immersion. The individually controllable lights are integrated into Razer Synapse 3, and are powered by Razer Chroma™ technology, which unlocks customizable lighting features that can be synced across devices.
The Razer Chroma HDK supports 4 channel output with a total capacity of 64 RGB LEDs. Included in the box are 2 LED strips that have 16 LED's each and additionally, the Razer Lightpack Extension Kit (purchased separately) comes with a pair of LED strips and extension cables.
Gamers can choose from 16.8 million colors and a variety of effects. Custom settings can be created using the all-new Chroma Studio on Razer Synapse 3 – the next generation device configurator tool that is currently in beta. Using Chroma Studio gamers will be able to  synchronize lighting effects across devices and also have the ability for certain effects to be displayed continuously across peripherals based on their physical position relative to the other.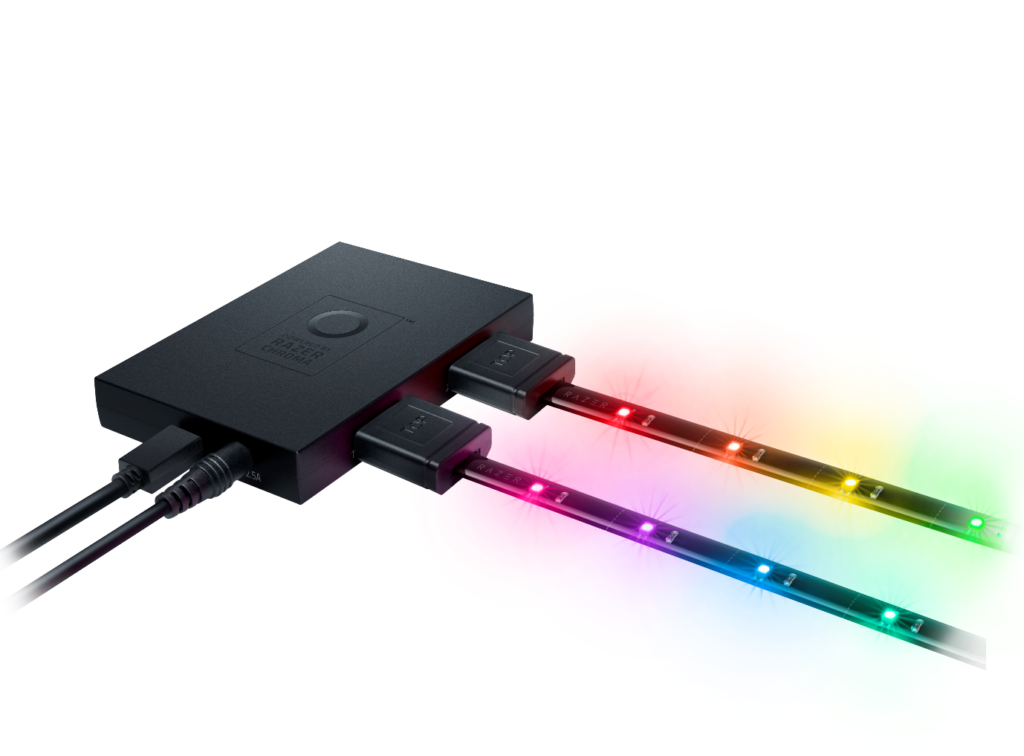 "Razer Chroma is the most advanced lighting configurator in the world, enjoyed by millions of gamers worldwide," says Min-Liang Tan, Razer co-founder and CEO. "The Chroma HDK allows us to take game immersion to the next level with PC cases, entertainment centers, appliances, and be used wherever else users desire."
The Chroma HDK will be available from Q3 2017 onwards via RazerStore.com. For more information, visit Razerzone.com/Chroma-HDK
Price:
Razer Chroma HDK: EU € 99.99
Razer Lightpack Extension Kit for Chroma HDK: EU € 34.99
Availability:
August 2017 on Razerzone.com and authorized Razer resellers worldwide
Product features:
• Razer Chroma HDK module with 4 lighting channels
• Includes 2 LED strips
• Install inside or outside your PC case
• Works with Razer Synapse 3 and Chroma Studio
• Razer Chroma SDK enabled
• USB connection for data and power
• DC output for additional power and brightness
• Included Molex to DC power adapter for internal case lighting
Size and Dimensions
• Razer Chroma HDK: 10 cm x 7 cm x 1.5 cm / 3.9" x 2.7" x 0.6"
• LED strip length: 50 cm / 19.6"
• Extender cable length: 30 cm / 11.1"
• Micro USB data cable: 100 cm / 39"
• USB to DC power cable: 150 cm / 59"
Package Contents
• Razer Chroma HDK module
• 2 LED strips (16 LEDs each)
• 2 Extender cables
• Micro USB data cable
• USB to DC power cable
• 4-pin Molex to DC cable
• DC power adapter
• Double sided adhesive tape for mounting