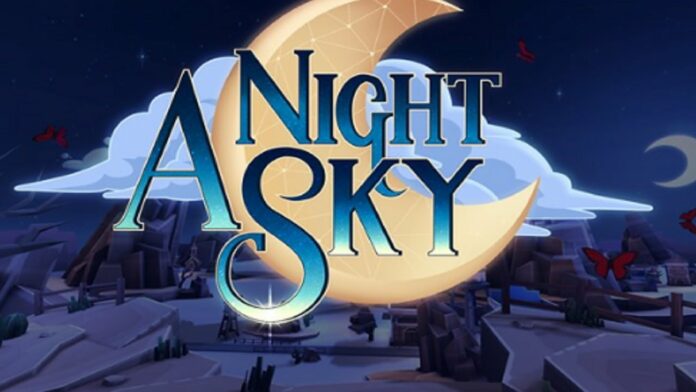 A Night Sky udkom i april 2017 og er udviklet af Coatsink som også står bag Esper 2 og Augmented Empire. A Night Sky er en afslappende VR oplevelse som er eksklusivt ude til Samsung Gear VR. Du ka se alle afsnit herunder sammen med et link til bloggen for spillet.
After the success of A Night Sky's initial launch, Coatsink produced new content monthly, with the final pack – Night of the Emperors – scheduled for release on November 21st. Furthermore, from November 21st, all six packs will available as a discounted bundle, priced £2.99, $3.99 and €3.99. Individual content packs are priced £0.79, $0.99 and €0.99.
In A Night Sky, the player uses simple point and touch controls to connect the constellations and form patterns among the stars. As different shapes are discovered, strange and wonderful creatures are brought to life that stride, bound and glide around the hillside.
The full roster of content packs is as follows:
Pack 1 – Night of the Dragon
Indulge an owl, defy a dragon and conduct a kaleidoscope of butterflies in Night of the Dragon.

Pack 2 – Night of the Golem
Drawn to the glow of your campfire, a young golem has settled on an outcrop nearby. Night of the Golem introduces new reactions and a lively, inquisitive companion.
Pack 3 – Night of the Kraken
Confront the scourge of the stormy seas in Night of The Kraken, introducing a gigantic new creature, new animations, and a target range mini-game.   

Pack 4 – Night of the Phoenix
Arise from the cinders to the stratosphere in Night of the Phoenix, introducing a new musical mini-game, unique animations and a fiery new companion.
Pack 5 – Night of the Martians
Prepare for a close encounter in Night of the Martians, introducing a giant extra-terrestrial ship, new animations and a hide-and-seek mini-game. Relax… They come in peace.

Pack 6 – Night of the Emperors (released November 21st)
As the holiday season approaches, chill out with a family of playful penguins in Night of the Emperors, introducing a new mini-game, new characters, and the Northern Lights.
For a behind-the-scenes look at the development of A Night Sky, the Coatsink team have shared their experiences as part of the Oculus Thanksgiving blog: https://www.oculus.com/blog/behind-the-scenes-with-coatsink-plus-brand-new-content-and-a-holiday-sale-for-a-night-sky/