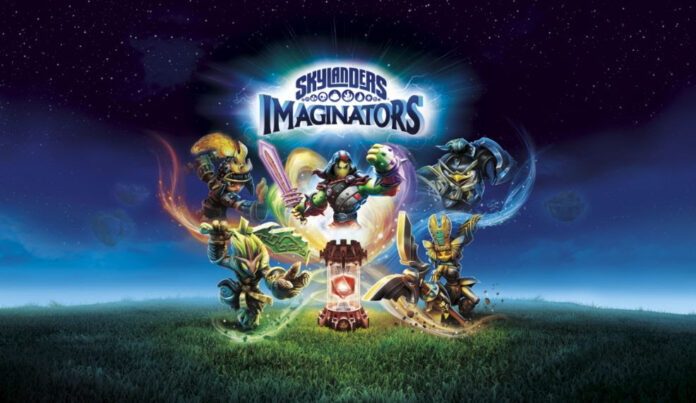 Der er ikke så længe til Nintendo Switch kommer på gaden og et af de spil som er populært hos de mindste er Skylanders. Denne sæsons udgave, Imaginators, er nu annonceret til at komme på Switch. Der kommer en helt række af funktioner som giver dig mulighed for at tage mere end 300 Skylanders med på farten med Switch. Vi har sakset hele pressemeddelelelsen:
No Portal of Power®? No problem with Nintendo Switch. Skylanders Imaginators for Nintendo Switch provides gamers unique ways to play, including the introduction of a vast digital library that allows players to easily load and store 300+ toys from the Skylanders® franchise* directly to the new home gaming system. The arrival of the digital library empowers players to take their Skylanders Imaginators adventure on-the-go whenever and however they want.
"Since Skylanders Imaginators and SkylandersTM Creator launched, fans have made more than 25 million Imaginators using the expansive creation tools in the game and app. We couldn't be more excited to extend that experience to Nintendo Switch players," said Paul Reiche, co-founder and studio head, Toys for Bob. "We've seen some amazing Skylanders created, and as kids' collections continue to grow, we're proud to offer more depth and variety to fans in ways never before possible with this new system."
"Skylanders Imaginators has ignited the imaginations of fans everywhere, and we're looking forward to continuing to support their gameplay experiences with Nintendo Switch, along with new toys and content coming this year," said Josh Taub, senior vice president of Skylanders Product Management, Activision. "There are now more than 300 million Skylanders toys in the hands of fans², which equates to nearly two toys sold every second since Skylanders® Spyro's Adventure launched. And with the new season of the animated series SkylandersTM Academy slated for Netflix this fall, we are thrilled that fans can enjoy playing, watching and creating Skylanders no matter where they are."
Building on the franchise's signature gameplay and collectible toy experience, Skylanders Imaginators pushes the boundaries of innovation and imagination with the upcoming release of the Cursed Tiki Temple level pack. The Cursed Tiki Temple level pack takes kids on an all-new adventure as they unlock more than 100 new offerings for their Skylanders Imaginators – a first in franchise history! The pack comes with Sensei character Wild Storm who will unleash a new level to players; a life Creation Crystal; and an Imaginite Mystery Chest all for the suggested retail price of $29.99 on March 12 at participating retailers nationwide.
Skylanders Imaginators gives kids an unprecedented level of choice — including appearance, powers, abilities, names, catchphrases, musical themes and much more — to create the most unique Skylanders characters they can imagine. This spring, fans can also be on the lookout for the arrival of new heroes in the world of Skylanders Imaginators, including Skylanders Sensei Grave Clobber. Once a great pharaoh who ruled the Golden Desert long ago, Grave Clobber was buried by his seven jealous brothers in an underwater tomb while he was sleeping. He eventually rose from his watery grave, clobbered each of his brothers and became the perfect choice to be a Sensei trainer for the Brawler Class. This mummy may surprise you with his range of powers, packing a serious punch as well as telekinetic powers!
The game is rated PEGI age 7. The Cursed Tiki Temple level pack and new Skylanders Senseis will support all major gaming platforms including Nintendo Switch and Nintendo Wii U™ system; Xbox 360™ and Xbox One™ video game and entertainment systems from Microsoft; and PlayStation® 3 and PlayStation® 4 computer entertainment systems. Skylanders Creator is a free app that players can download from iOS and Android app stores for select mobile devices. For more Skylanders information, visit: www.skylanders.com.
Skylanders™ Academy, the new animated comedy-adventure show inspired by the Skylanders franchise, debuted on Netflix on October 28, 2016. Jam-packed with humor and heart, Skylanders Academy offers epic action for kids of all ages. The Netflix original series season one debuted in 190 countries, with a second season planned for late 2017.