På GamesCom var vi en tur forbi Wargaming for dels at få en opsamling på hvad der er sket det seneste år og så selvfølgelig at kigge fremad. Du kan overfor se et sammenklip af de forskellige spil og andre aktiviteter. Fælles for Wargamings titler er deres historiske nøjagtighed og at deres model er free-2-play.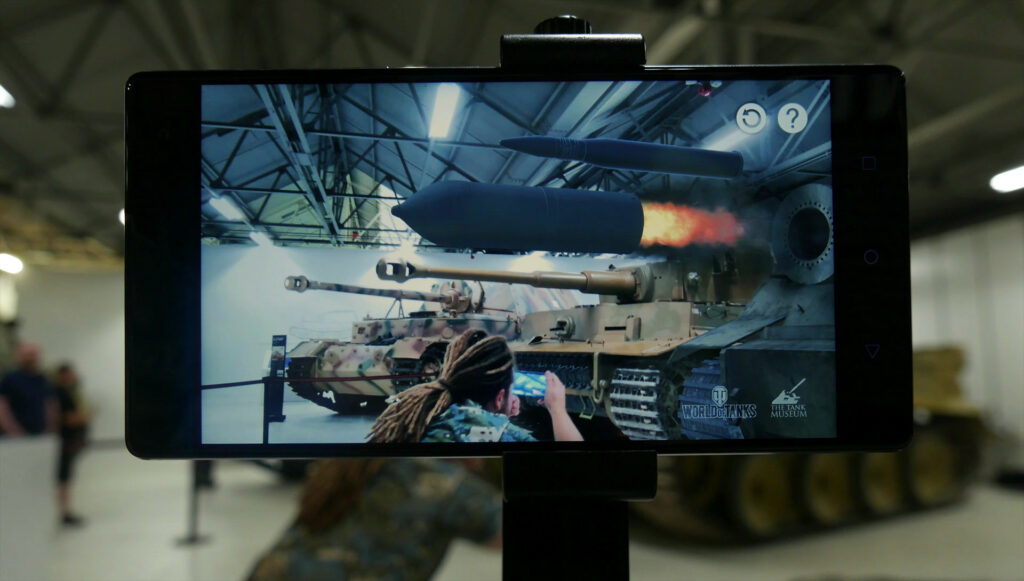 Næsten alle har en eller anden form for VR så jeg spurgte ind til om der var planer. Der hvor Wargaming er aktive er med det britiske kampvogns museum, hvor du med din mobiltelefon kan se forskellige former for augmenteret realitet. Samtidig arbejder de med at kunne genskabe forskellige kampvognens indmad så du med et VR sæt kan se hvordan forholdene har været. Der er ikke noget VR på vej ind i nogle af World of serierne.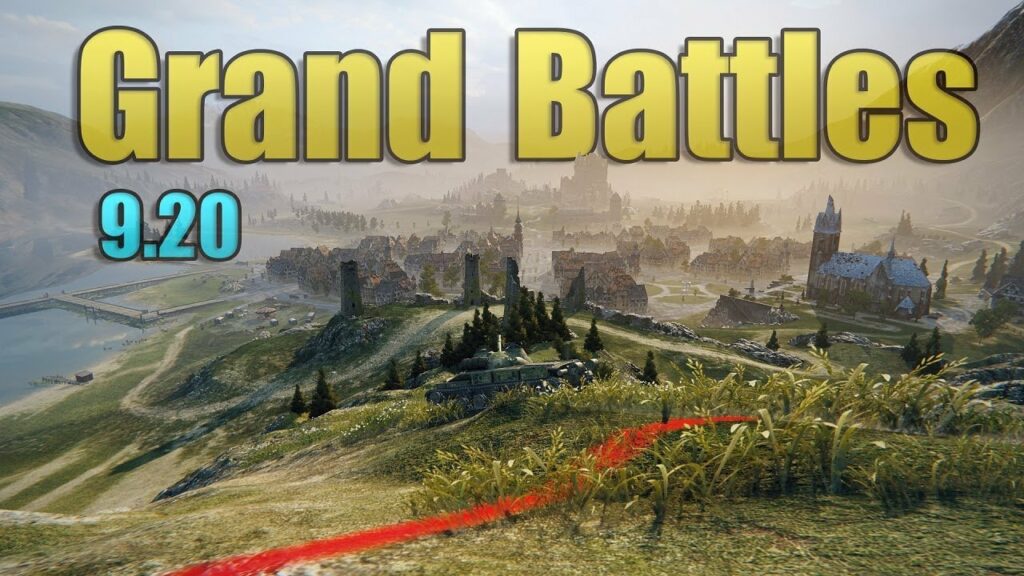 Selvom Wargaming også har skibe så er World of Tanks stadig deres flagskib. Der er så mange der spiller og en konstant strøm af opdateringer så man bliver helt forpustet. Det seneste som du finder et eksempel på i videoklippet ovenfor, er kæmpe slag med 30 mod 30 på en omfattende slagmark. Det kaldes ikke overraskende Grand Battles.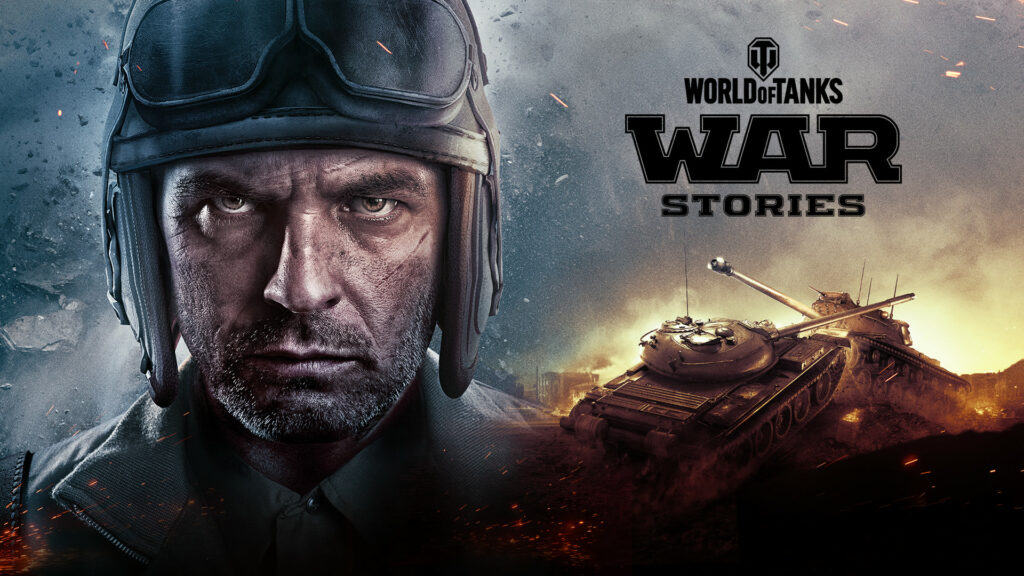 World of Tanks på konsoller får også en helt ny ting. Det bliver War Stories som er en række single player kampagner. Det viser meget godt den forskel der er mellem PC og konsol. Det er svært for multiplayer only at klare sig på konsoller mens de på PC klarer sig bedre. Når der nu er kampagne så er jeg overbevist om at antallet af spillere vokser endnu mere på konsoller.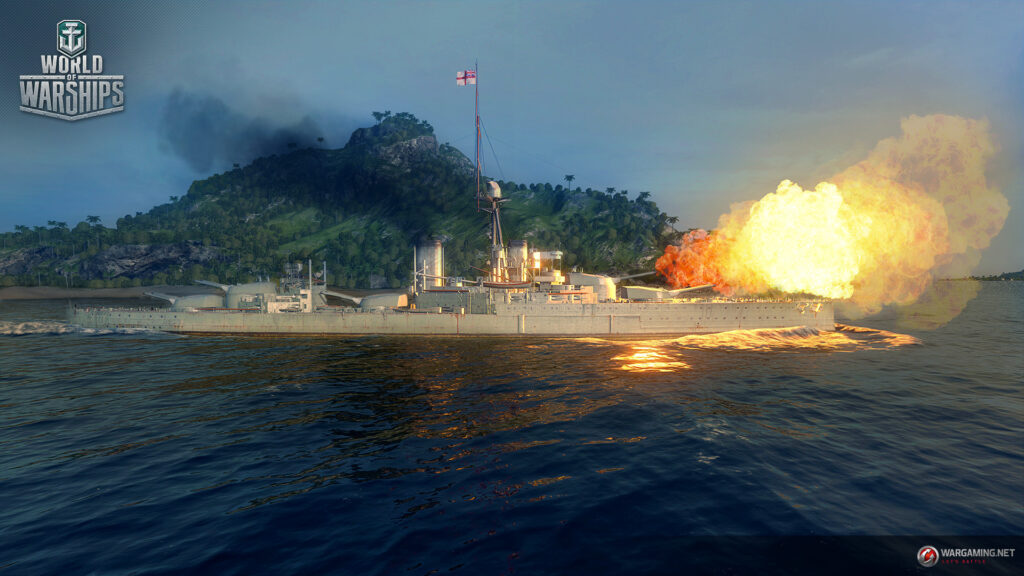 Hvis du vil stå til søs så er det indtil videre på PC at du har muligheden for at spiller World of Warships. Igen er Wargaming gået efter at skabe noget som er så tæt ved de virkelige skibe som muligt. Der er lige lanceret en række asiatiske skibe, hvilket i praksis mest er britiske. Der er selvfølgelig også specielle kommandører hvor en af de mest ikoniske er den japanske Yamamoto. Nedenfor finder du både mere om Yamamoto og hvad du kan finde i spillet.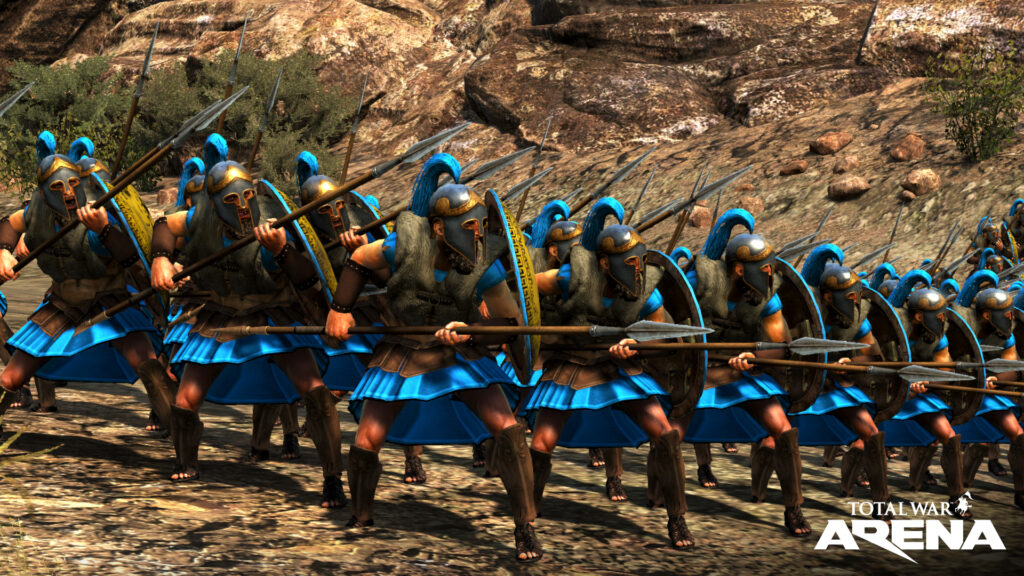 Det er ikke alt fra Wargaming som er World of. Det seneste skud på stammen er Total War Arena som er et realtids taktisk spil (RTT), hvor du kæmper 10 mod 10. Fællesnævneren er den historiske nøjagtighed med unikke kommandører og enheder som passer til de forskellige hære. Det er lavet i samarbejde med Creative Assembly som har erfaring med mere end 14 titler og har solgt over 20 millioner eksemplarer. Total War Arena er som alle andre spil fra Wargaming free-2-play og det er aktuelt ude i en lukket alfa.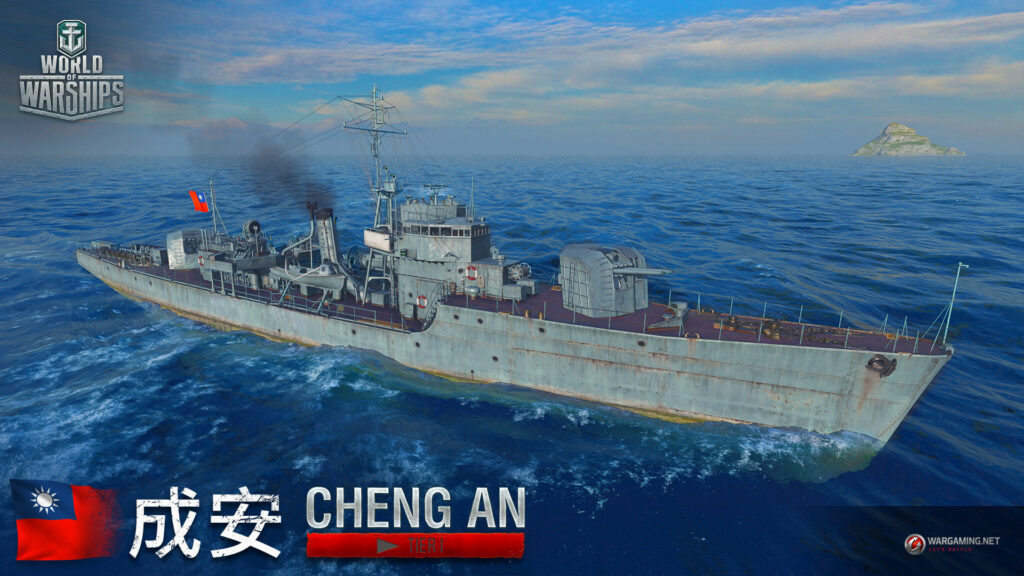 Wargaming er skoleeksemplet på at free-2-play er en model som er kommet for at blive. De har fuldstændig styr på modellen og med den konstante strøm af nyt indhold så vokser spiller-basen stille og roligt. Uanset dit ambitionsniveau så er de enkelte titler både let tilgængelig og med en dybde som gør at du anvende alt din ledige tid på en eller anden historisk slagmark. Når Wargaming siger free-2-play så er det free-2-play. Du kan uden en krone opnå nøjagtigt det samme som hvis du betaler. Jeg synes f2p og mikrotransaktioner er genialt når det er lavet rigtigt.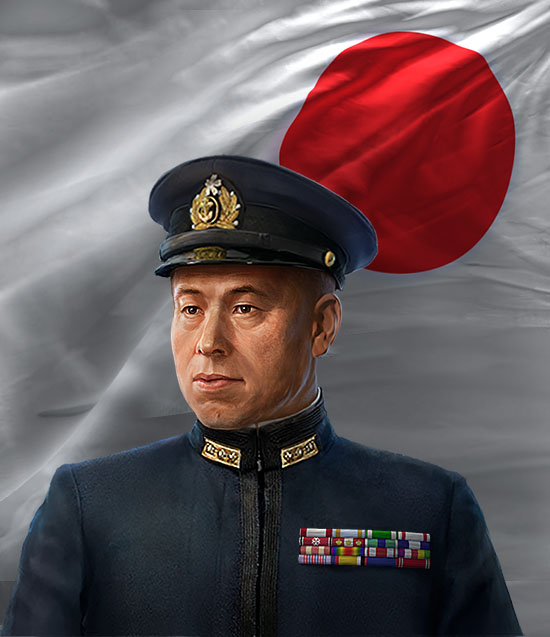 Storyboard: the story of Commander Isoroku Yamamoto
In order to introduce the all-new feature "Unique Commanders" in 2017, the World of Warships team plunged into the historical archives related to the Japanese Admiral Isoroku Yamamoto. In contrast to the other projects, the team had to explore the details of the commander's personal life in addition to his military career. To achieve this goal, our historians kept correspondence with the Japanese Government and carried out in-depth research of all available materials.
You learned about the Commander's game-specific details from the Update 0.6.9 Bulletin. Now, we'll unveil what happened behind the scenes while we were preparing this collection.
Collection
All in all, the "Yamamoto" collection includes 40 items, which makes it the largest collection in the game. For reference: the "Dunkirk" collection consists of 16 items, and "The Hunt for Bismarck" has 24 items. All items are divided into theme-based groups: Japanese uniform models, elements of uniform and combat gear, weapons, rewards, ships this fleet commander served on, and personal belongings. All such items are related to the unique commander one way or another.
To complete this miscellaneous collection, we searched through and thoroughly picked the information about this renowned Japanese officer, his life, and also about the peculiarities of Japanese naval service at that time. Based on these materials, we created over three hundred digital images of items for the future collection. Only the most interesting and recognizable ones were then selected to make up the final collection.
You will learn the details of each item in the game client, this article will focus only on some of them.
Admiral Personality
Isoroku Yamamoto (Takano) was born in the city of Nagaoka in the Niigata Prefecture into the family of an impoverished samurai Sadayoshi Takano of the Nagaoka principality. The only way for the ambitious young man to leave the provincial life, constraints of poverty, and lack of opportunities, was to enter the Naval Academy. The career of the future naval commander commenced in 1901 in the Imperial Naval Academy located on the island of Etajima in Hiroshima Bay.
"Isoroku" in the old Japanese language means "56" – the age of Isoroku Yamamoto's father when his son was born.
"Yamamoto" in the old Japanese language means "This", "Mount".
The strong-willed and calm personality of Isoroku Yamamoto distinctly manifested both in his combat actions and interests. The Admiral's hobbies included writing poetry and calligraphy. In the Land of the Rising Sun, calligraphy, also known as shodō, or "the way of writing", was a form of artistic writing and a kind of meditation practice requiring the utmost concentration. Shodō characters were supposed to translate the mind and soul state of the writer. Their exact meaning was very difficult to translate, as every character can have many connotations. Each calligrapher had a unique signature that could say a lot about the author's personality. The firm, neat, unextended strokes in Yamamoto's works describe him as a self-confident person who tends to be very disciplined and self-restrained.
In order to recreate this sketch by Yamamoto to a high degree of accuracy, the team cooperated closely with our Japanese colleagues. With their help, our studio's team managed to correctly reproduce the famous phrase.
Military Career Timeline
The leadership potential and tough temper of Isoroku helped him to become one of the best 1904 Academy graduates and be assigned to the armored cruiser Nisshin included in the main task force of Admiral Togo. The young graduate's combat debut during the peak of the Russo-Japanese War claimed two of Isoroku's fingers, however his courage and valor were duly appreciated. After being promoted in 1916, Isoroku Takano, a promising young officer, was adopted by the Yamamoto clan and received the surname by which he was known all over the world.
Cruiser Isuzu became the first ship to be commanded by Yamamoto. Isoroku's knowledge of naval aviation, learned in 1924–1925, proved useful in December 1928 when he was assigned as a commander of the aircraft carrier Akagi. In 1930, after being promoted to Rear Admiral, Yamamoto took part in the London Naval Conference as a military expert in the Japanese diplomatic delegation.
Service Record
Midshipman (Japanese 海軍少尉候補生 Kaigun Shōi Kōhosei) — 14 November 1904
Ensign (Japanese 海軍少尉 Kaigun Shōi) — 31 August 1905
Sublieutenant (Japanese 海軍中尉 Kaigun Chūi) — 28 September 1907
Lieutenant (Japanese 海軍大尉 Kaigun Daii) — 11 October 1909
Lieutenant Commander (Japanese 海軍少佐 Kaigun Shōsa) — 13 December 1915
Commander (Japanese 海軍中佐 Kaigun Chūsa) — 1 December 1919
Captain (Japanese 海軍大佐 Kaigun Daisa) —1 December 1923
Rear Admiral (Japanese 海軍少将 Kaigun Shōshō) — 30 November 1929
Vice Admiral (Japanese 海軍中将 Kaigun Chūjō) — 15 November 1934
Admiral (Japanese 海軍大将 Kaigun Taishō) — 15 November 1940
Fleet Admiral (Japanese 元帥海軍大将 Gensui Kaigun-Taishō) — 18 April 1943 (posthumous).
Ships
Admiral Isoroku Yamamoto rose from the rank of a cadet in the Russo-Japanese War to Fleet Admiral, and to Commander-in-Chief of the Combined Fleet of the Empire of Japan during World War II. During this time, he served on plenty of ships, and as a result of his responsibility, eagerness and strictness he quickly climbed his career ladder aboard one ship after another. Though advocating strict discipline, Yamamoto managed to win the respect and affection of the whole crew on every ship he served on.
List of ships on which Isoroku Yamamoto served or hoisted his flag
Armored Cruiser Nisshin (January 1905 — June 1908).
Protected cruiser Aso (June 1908 — July 1909).
Protected cruiser Soya (July 1909 — July 1910).
Light cruiser Kitakami (August 1921 — December 1921).
Light cruiser Isuzu (August 1928 — December 1928).
Aircraft carrier Akagi (December 1928 — October 1933).
Aircraft carrier Kaga (October 1933 — August 1939).
Battleship Nagato (August 1939 — February 1942).
Battleship Yamato (February 1942 — February 1943).
Battleship Musashi (February 1943 — May 1943).
Yamamoto's Role in World War II
Isoroku explicitly expressed his aversion to the idea of war against the U.S.A., the Berlin Pact, and the invasion of Manchuria. This was reason enough for many high-standing people in the Empire of Japan to dislike Isoroku.
"Should hostilities once break out between Japan and the United States, it is not enough that we take Guam and the Philippines, nor even Hawaii and San Francisco. To make victory certain, we would have to march into Washington and dictate the terms of peace in the White House. I wonder if our politicians, among whom armchair arguments about war are being glibly bandied about in the name of state politics, have confidence as to the final outcome and are prepared to make the necessary sacrifices."
Admiral Yamamoto, in a letter to Ryoichi Sasakawa prior to the attack on Pearl Harbor (Gordon W. Prange, At Dawn We Slept), and the Pearl Harbor US Navy Base map (Japan, 1941) that can be found in the collection
However, the professional competence of Yamamoto and his good attitude towards subordinates let him build his naval career despite the disagreements. On 30 August 1939, Isoroku was assigned as the Commander-in-Chief of the Combined Fleet.
Yamamoto played an essential role in World War II, and was also a key figure in Japan's preparation and entrance into that war. He developed the Pearl Harbor attack plan and brought it to fruition. Despite his attitude to the upcoming war, he realized he could not prevent the inevitable. That's why, being a loyal officer, he did his best to help Japan win. Among other things, Yamamoto contributed to the creation of the First Air Fleet made up of the six largest aircraft carriers, the development of Japanese naval strategy, and the evolution of aviation.
Awards Granted to Isoroku Yamamoto
The Supreme Order of the Chrysanthemum
The Order of the Paulownia Flowers
Order of the Rising Sun
Order of the Sacred Treasure
Order of the Golden Kite 1st Class
Order of the Golden Kite 2st Class
The Red Cross Order of Merit
The Order of the Auspicious Clouds 1st Class (Manchukuo)
Knight's Cross of the Iron Cross with Oak Leaves and Swords
Knight of the Grand Cross of the Order of the German Eagle
Knight of the Grand Cross of the Order of the Crown of Italy
Game Rewards
The main image of the Yamamoto collection is a new Key, which took us a lot of time to design and develop. Let's take a closer look at which historical references it contains.
The main medal underlying many of the campaign's items, as well as the main achievement, was the Order of the Sacred Treasure. This order was established by an Imperial Edict in 1888 to be awarded for meritorious civil or military service to Japan. As a rule, the Order was awarded as appreciation for long and loyal service during a certain number of years. The badge and star of the highest classes of the Order were made of gilded silver and contained the depiction of two imperial treasures — a mirror and precious stones.
Vice Admiral Isoroku Yamamoto was awarded the Order of the Sacred Treasure (1st class) in March 1939 during his service as Deputy Navy Minister.
You can see that the image of this order forms the basis for the achievement granted for finishing the whole campaign. Besides this, players who manage to complete the collection will be able to get a new special achievement.