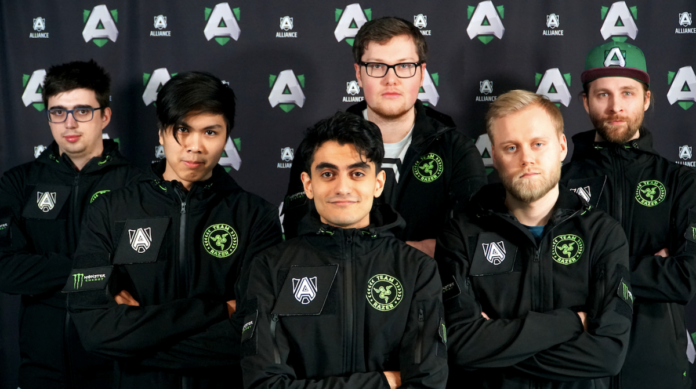 Det er ikke let at være en del af eliten i Dota. Så da svenske Alliance har kvalificeret sig til The International betyder det desværre også et farvel til ESL One Mumbai. Det falder stort set på samme tid og det kommer til at skuffe fans. Her er hele udtalelsen fra holdet:
Swedish esports organization Alliance recently went through a grueling qualifier that finished in the middle of the night – in order to have a second shot at making the one-of-a-kind Disneyland Paris Major. However, this means they will need to pass on another great opportunity.

The Dota Pro Circuit of 2018/2019 is nearing the end, which means there's just a few chances left for teams to collect enough points to be able to make it to the coveted The International, (TI). For the Swedish team Alliance, it would mean a chance to become unique: Nobody has ever won two TI.
But the road there is not easy. Coming up in the near future is the OGA Dota PIT Minor, a tournament which Alliance recently managed to qualify for. Winning this tournament would give them a spot at the Disneyland Paris Major – where just the experience alone would mean more than any prize money.

However, since the tournament scene right now is packed to have time to finish everything before the summer and the end of the DPC season, there has been some schedule conflicts. ESL One Mumbai – India's first major Dota tournament – will take place right before the OGA Dota PIT Minor. This means some teams, Alliance included, will have to choose between tournaments.

For Alliance, this means missing the chance of playing in front of their fans in India, to instead get a shot at earning the crucial DPC points. About the hard choice, Alliance's CEO and Dota coach Jonathan "Loda" Berg says:
"I am truly sad that we had to pull out of ESL Mumbai. We tried to resolve the situation by suggesting a lot of solutions but we ultimately couldn't come to an agreement that worked for both organizers.

As the minor is crucial in our goal of reaching The International this year we have to choose going to compete in the Minor at Split, Croatia.

We send our deepest apologies to all fans in India, our entire Dota division was looking forward to competing in Mumbai and meeting everyone there. We hope to be able to attend another event at India soon again."