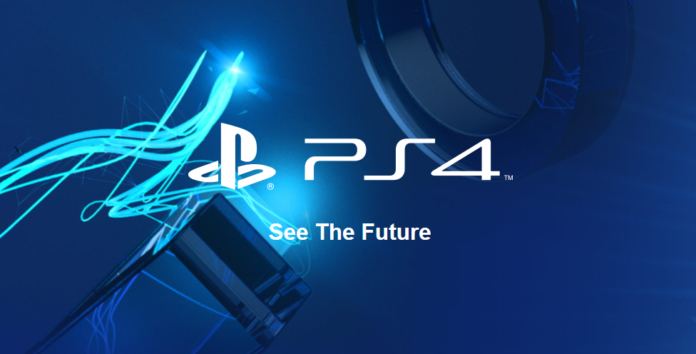 Sony Interactive Entertainment Europe har udgivet en helt ny opdatering til PS4 og bringer dermed systemet op på 5.0. Den nye opdatering hedder "Nobunaga" og dertil er der også lavet nogle videoer, der beskriver de nye features.
Noget af det der blandt andet er med i den nye opdatering, er livestreaming til Twitch i 1080p og med 60fps. Derudover har du nu også bedre kontrol over dine notifikationer som f.eks. at deaktiver pop-ups når du ser film. Du kan også lave om på farven osv. Har du nogle venner der deler interesse for samme spil? Nu kan du lave Gaming Groups som er med netop de mennesker du vil være sociale med.
Hvad er der ellers i "Nobunaga" opdateringen? Læs mere her:
Team Tournaments
The 5.00 update brings a new dimension to eSports on PS4, with the launch of ESL Team Tournaments.
An extension of the PS4 Events tab, you'll now find the option to join or create a team of players to squad up and play together online in selected team-based multiplayer games. You can register your team for any upcoming tournaments in the Events schedule, see what upcoming matches you can compete in, then show off your results on your team page (if you want to).
Each team can have up to 100 members, and you can join up to 60 different teams at once, each with a unique name, logo and profile. There's a team chat function so you can discuss tactics before jumping into battle, and you can recruit (or remove) members as you go – so before long you could be part of an all-conquering crew.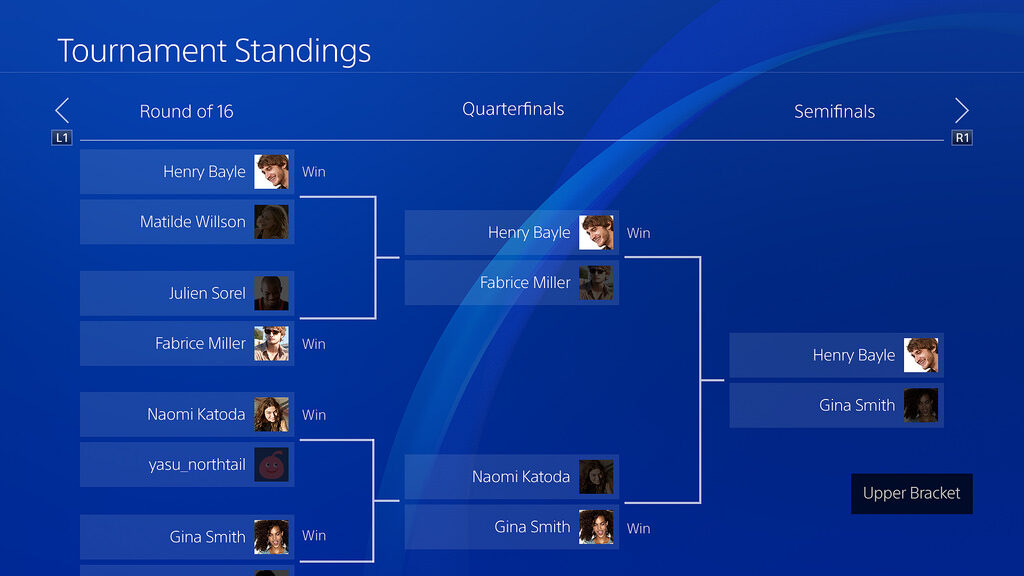 Parental control improvements for families on PSN
One major feature that was included with the 5.00 update beta trial was a brand new family on PSN , replacing the previous master/sub accounts.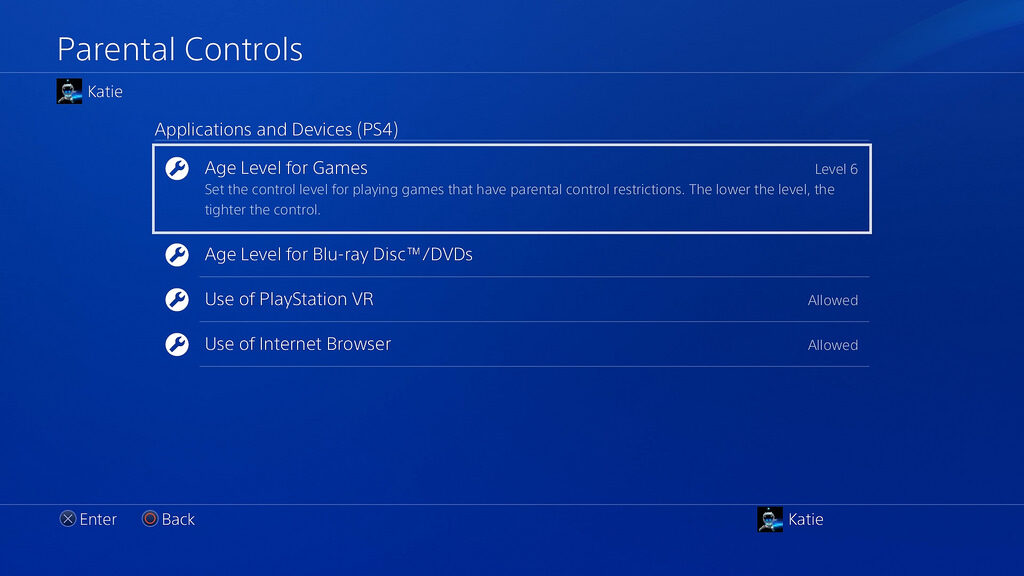 With this new family system, each PS4 user can be managed individually, meaning parents can stay in control of what younger children play, watch, and their online access, while older kids and adults are free to play games or watch movies suitable to their age group. And because the controls are applied individually to each PSN account (rather than just to your home console), they'll apply to whichever PS4 a family member signs in on.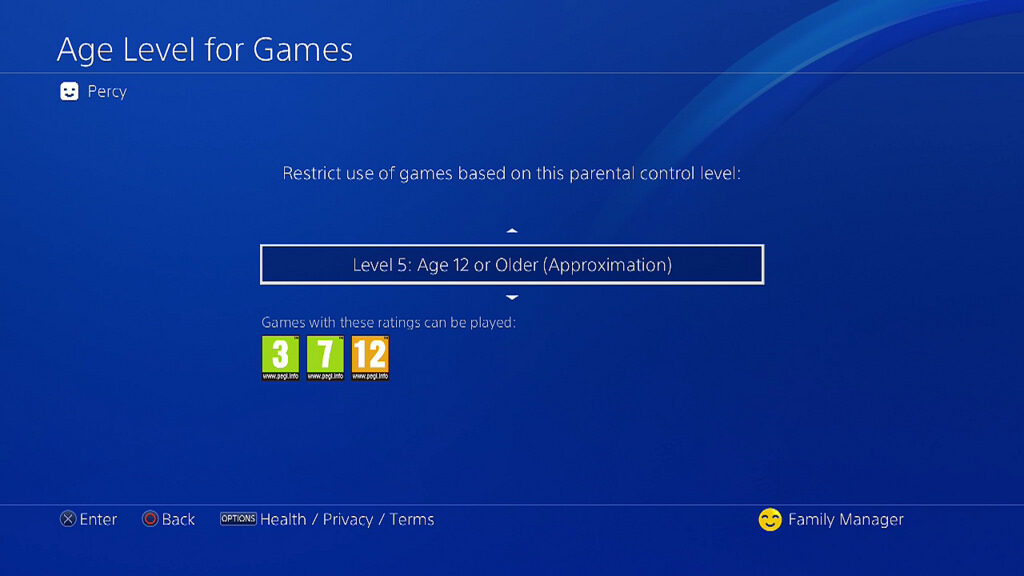 Family management
Now, with the full launch of system software 5.00, families on PSN can now be managed from a dedicated web portal, meaning parents and guardians can easily adjust their parental controls from their smartphone and PC.
These new Family Management settings are now available in the PS4 settings menu, and are ready to set up now.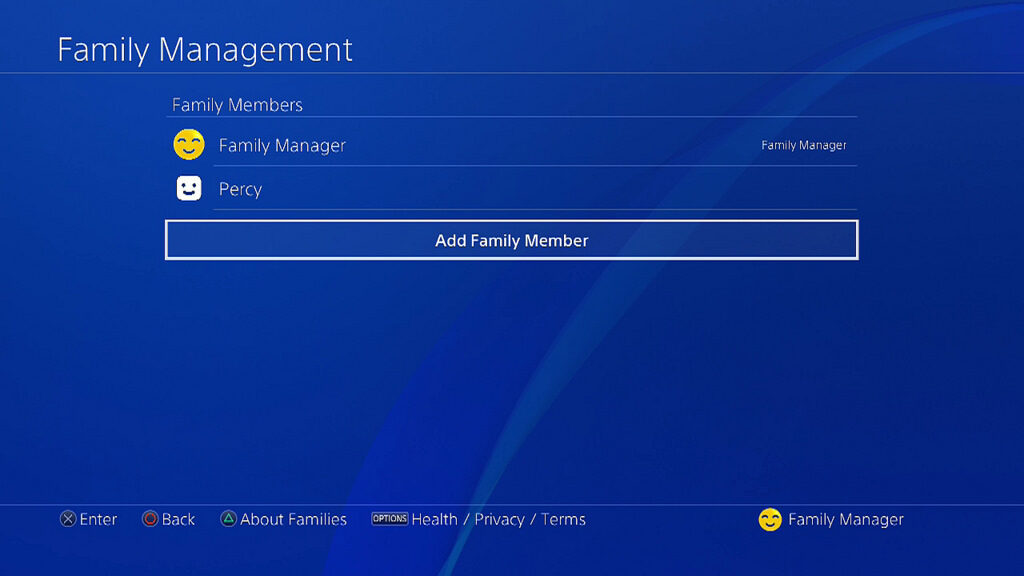 Follow Anyone
You can now follow any PSN account to see what they're playing and sharing on PS4, without needing to be friends with them – so if there's a player who's a master of your favourite game and shares inspiring videos and screenshots, you can follow them to see their latest updates in your What's New feed.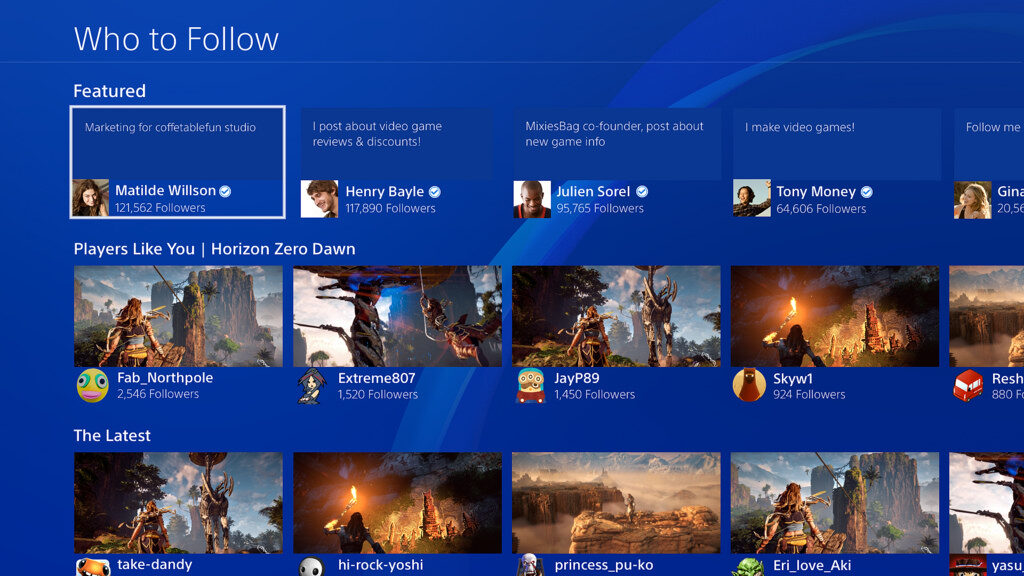 App Updates
As well as the on-console improvements, we're making some updates to our smartphone apps too:
PlayStation Communities:
The app will now flip into landscape mode when you rotate your phone, and you're also now able to post animated GIFs on community walls. Additionally, the Communities app is now available in Czech, Greek, Hungarian, Indonesian, Romanian, Thai and Vietnamese.
PlayStation Messages:
Similarly to the PS4 console messaging improvements, the PlayStation Messages app will now display a preview of a website if you're sent a URL within a message. And, along with the Communities app, the Messages app is now available in Czech, Greek, Hungarian, Indonesian, Romanian, Thai and Vietnamese. In addition, there are new stickers available.