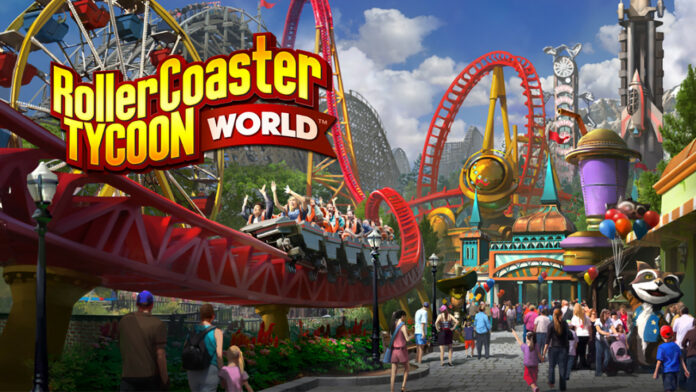 Parken åbner ikke i år! Øv. RollerCoaster Tyccon World skulle have været udkommet her til December, men den er nu udskudt til tidlig 2016.
Forsinkelsen af spillet blev annonceret af Nvizzio Creations idag på Steam, efter at de takkede de mange deltagere der var med i betaen. Grundet udskydelse er, at man gerne vil tweake og optimerer spillet, så det tager sig ekstra godt ud til udgivelsen.
"To accommodate these improvements, and ensure that RollerCoaster Tycoon World will be the best, most innovative RCT experience to date, we will launch the game in early 2016. The new launch date will be communicated after the second preview."

"Our highest priority has always been to release a game that we're proud of, one that lives up to the lofty standards set by the previous titles. With this new timing we will be able to do just that – deliver a robust tycoon experience along with additional layers of polishing and tweaks that the extra time affords us."
De har sammen med annonceringen også udgivet en liste med beskrivelse af, hvad der vil blive ændret/opdateret til udgivelsen.
Additional Coaster Builder Functionality, using predefined lines and curves: As you know, the game offers a 3D spline-based coaster editor, giving you full flexibility to create never-before-possible track designs. As seen by the entries to our Alienware contest 

[na.alienwarearena.com]

many of you were able to create some truly breathtaking rides. At the same time, it's clear from our review of the Beta that some of you also desire the ability to build tracks with predefined lines and curves. Thus, we are adding that functionality to the coaster system to give you both options. It's truly the best of both worlds.
Improved Coaster Test Mode Feedback: A pillar of the franchise is the ability to test coasters and then adjust them to provide a more exciting, safer, or in some cases even more nauseating experience. Our Beta test revealed that not everyone had the information they needed to effectively accomplish this. We have now designed an incredible system to provide detailed superimposed heatmaps right onto your coasters following tests. Also – we know that coasters fly off the tracks too often. An update is in the works!
Fence Tool: People are very passionate about their fences. So are we. Our fencing tool will be improved, allowing you to place fences more quickly, and align them exactly how you want.
On-Demand Grid: A number of you used the on-demand grid provided in the Beta but found it still too limiting. We have a number of designs for how we can make our grid system bigger and better.
Der er lagt op til underholdende forlystelser og park byggeri, når RollerCoaster Tycoon World udgives i starten af 2016 på PC.