Der har været Japan Expo hvor der er masser af præsentationer af både nye spil og mere om mange af de store klassiske. Det er bl.a. Final Fantasy XIV som længe har været populært. Vi har fået fornøjelse af nedenstående Q&A med produceren bag Yoshida-san. Her får du mere at vide om hvordan udviklerne vil forsætte med at forme Final Fantasy så det blive engagerende og underholdende. Læs med her:
With Patch 5.3 nearing its end, Final Fantasy XIV fans across the globe are getting ready to experience the upcoming additions to the ever-evolving adventure in Eorzea. Ahead of the patch, iconic producer Naoki Yoshida had some things to say regarding the vast Final Fantasy universe, what the upcoming patch would bring and more.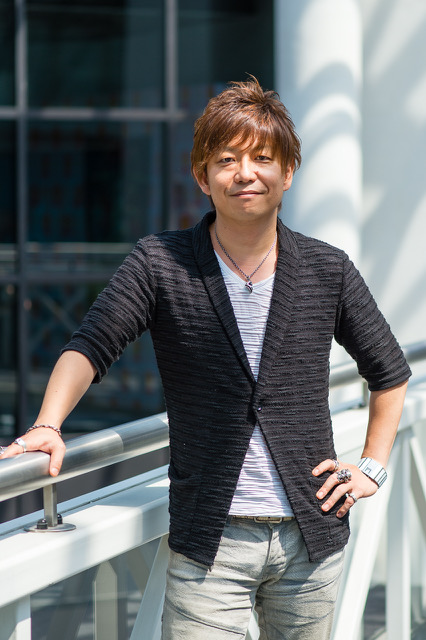 The Final Fantasy franchise is most definitely one of the most beloved and high-impact JRPG franchises in the Western world. Why is that, and how has Final Fantasy XIV contributed to its success? Yoshida-san is well aware of the series' impact and has the answer:
"I believe that the impact of the FF series can be appreciated through the grandeur of the rich narrative, graphics and unified game system. I'm aware that in the west the fandom particularly started with the release of FF6, and exploded exponentially with FF7, after which many became crazy for the franchise", he says, "It is true that FFXIV is a numbered title in the series but as a game for the MMORPG genre, the concept is to serve as a sort of amusement park for the FF series and allow fans to gather together. I think having players learn about the series on a broader level also ties in to the expansion of the fan base".
Not unlike most other major franchises, Final Fantasy has found itself in the midst of controversy at times, and Yoshida wants people to know that Final Fantasy's history has shaped the franchise for the better, molding it with improvements based on the mistakes that have been made in the past.
"Our values and emotions vary greatly and continue to change. I don't think we can make a judgement based on a dualist perspective such as good versus bad," Yoshida said, continuing, "So far there haven't been any big issues regarding gender or values in FFXIV because we continue working on the title under our aspiration to ensure that the world in the game remains one where people have their freedom. I don't want to do anything that would deny aspects of our history. I believe that what we have today is very much thanks to everyone's efforts in striving for a better future when faced with the numerous mistakes made in our past. With that in mind, we do not aim to produce FFXIV as a utopia but rather we hope it'll serve as an opportunity for players to have a think while playing. I haven't really thought about striking a balance. If anything I'd like to further improve the game by learning more about international affairs and pondering over them".
As for those jumping into Final Fantasy XIV with less of an idea of what purposes the previous patches have served, Yoshida took time to explain how the previous and future patches have changed the game.
"We regard Patch 3.3 as the conclusion to Heavensward. From there we see the Warrior of Darkness arc in 3.4 and then 3.5 serves as the bridge toward Stormblood. Stormblood follows a similar fashion with its conclusion in 4.3 and the following patches lead into Shadowbringers. In that sense, Patch 5.3 is a continuation of this pattern. As a result, there haven't been any major changes to how we work. Please think of it that there will be new developments awaiting [following this patch]."
With the success of various MMORPG titles comes competition but, as explained by Yoshida, Final Fantasy XIV sets itself apart from its Western competitors in a humble way.
"I often get asked these types of questions. (laughs) I originally got into online games with Diablo and into MMORPGs with Ultima Online. As a result, I have always played many online games including FPS and MMORPG titles with western players. I believe that gamers transcend boundaries and that is no different today. Rather than the game design there is a difference to be seen in the character design or scenario formulation, but what I think is the same is that the developers aspire to deliver the best gameplay experience to the players. So for me, there isn't really much of a difference. If you're thinking about a comparison based specifically on the MMORPG genre then I would say that FFXIV's game design is unique in the sense that it is a story-driven MMORPG."